Tehran to host 15th meeting of Iran-Belarus Joint Economic Committee
March 15, 2019 - 20:28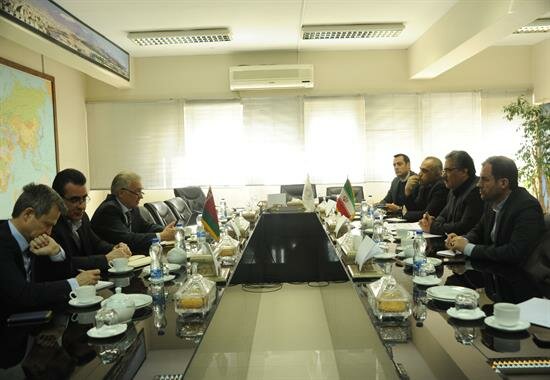 TEHRAN- Mohammadreza Modoudi, he acting head of Iran's Trade Promotion Organization (TPO), and Belarusian Ambassador to Tehran Yury Lazarchik discussed holding the 15th meeting of Iran-Belarus Joint Economic Committee in Tehran in the first half of the next Iranian calendar year (March 21-September 21, 2019), TPO website published.
Modoudi said: "Belarus is one of the countries with noticeable effect on Iran-EEU negotiations and as the talks are close to their conclusion, we expect a stronger part to be played by Belarus."
In late November 2018, Russia's President Vladimir Putin has endorsed a much-awaited agreement for the establishment of a free trade zone between Iran and the Eurasian Economic Union (EEU) thus facilitating the process for the Islamic Republic to join the Moscow-led regional economic bloc.
According to a Kremlin announcement, the agreement became a federal law after Putin's endorsement and was accordingly forwarded to the relevant institutions to be implemented.
Apart from authorizing the creation of a free trade zone between Iran and the EU, the document would be meant to support their cooperation over a wide range of economic and commercial areas.
The EEU is comprised of Russia, Armenia, Belarus, Kazakhstan, and Kyrgyzstan. It is an international organization created with the aim of encouraging regional economic integration through the free movement of goods, services and people within the union.
MA/MA