No power can drive a wedge between Iran and Iraq, Rouhani says
March 15, 2019 - 20:5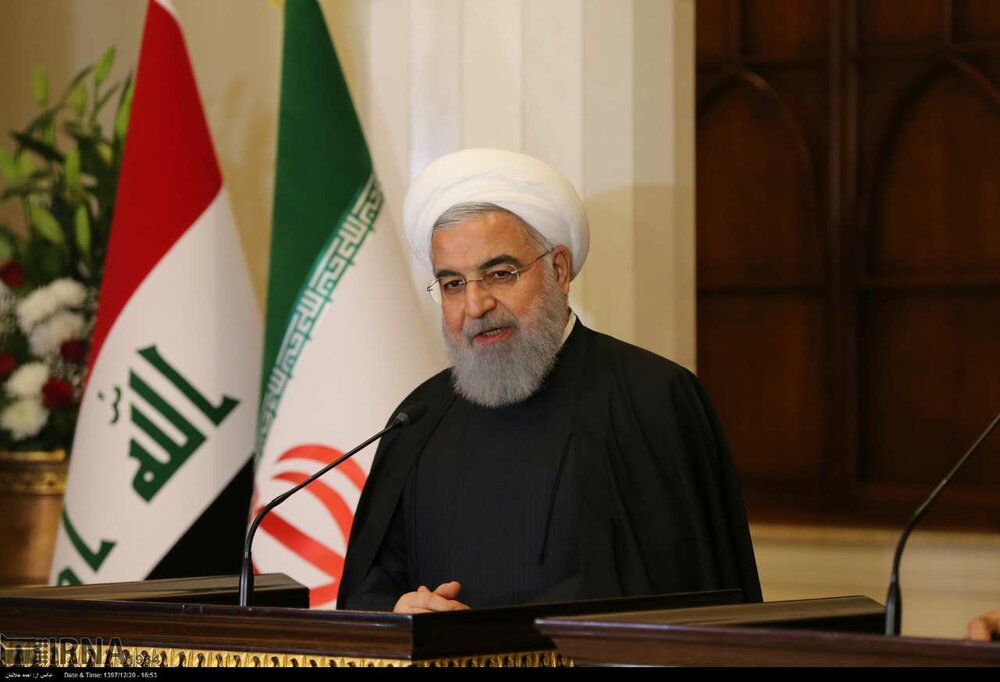 TEHRAN – President Hassan Rouhani arrived in Tehran on Wednesday night from his three-day trip to Iraq, which was deemed a new chapter in Tehran-Baghdad relations.
The historic visit came a month after U.S. President Donald Trump said he intended to keep a U.S. military base in Iraq "because I want to be looking a little bit at Iran because Iran is a real problem."
Trump's remarks angered yet also unified Iran and Iraq.
Upon his arrival, Rouhani said, "No power and third country can divide the great Iranian and Iraqi nations and governments."
"In this visit, we had meetings with almost all senior officials of Iraq, including the prime minister, president, parliament Speaker and other high-ranking officials and discussed very important issues," the president said, according to the Foreign Ministry website.
He also said, "We stressed issues related to borders and the 1975 treaty, dredging Arvand Rud, and also free visas for the tourists and pilgrims to both countries."
Tourism is a very important issue with regard to economy, culture and even politics, and issuing free visas to both countries can be effective in developing tourism, Rouhani explained.
"We also agreed on different fields such as cooperation in energy, electricity, oil and gas."
He also mentioned regional security issues, saying during his visit the two sides reached good agreements and shared close views about the issues.
On the signing of five memoranda of understanding (MOU) between the two countries, the president said, "In our meetings with Iraqi officials, both sides stressed that the good bilateral relations should be expanded to trilateral and multilateral relations."
MH/PA