Instead of defying U.S. 'economic terrorism' EU trio seeking to appease Trump, Iran laments
April 4, 2019 - 15:37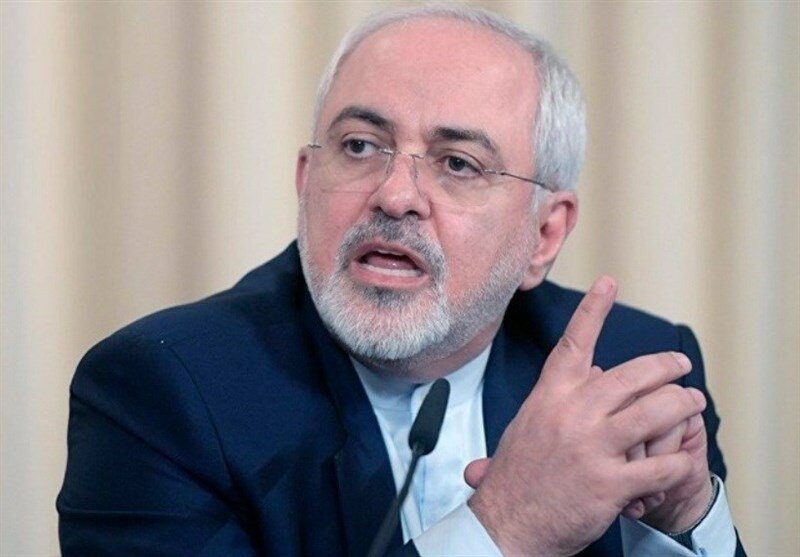 TEHRAN - Ianianr Foreign Minister Mohammad Javad Zarif on Wednesday strongly criticized the European Union trio of Britain, France and Germany for failing to counter Washington's "economic terrorism" against Iran, saying the trio are instead turning the spotlight on the Islamic Republic's defensive missile program to appease the Trump administration.
"A year after US' unlawful abrogation of JCPOA, Europe can't muster political will to defy US' #EconomicTERRORISM. Not even by setting up a single banking channel for humanitarian aid," Zarif tweeted.
In May last year President Donald Trump ordered U.S. withdrawal from the 2015 nuclear deal, officially known as the Joint Comprehensive Plan of Action (JCPOA), and reimposed sanctions against Iran.
In a letter to UN Secretary General Antonio Guterres on Tuesday, the European trio claimed that Iran's launch of a space vehicle and the unveiling of two new missiles in February were "inconsistent" with the Resolution 2231 endorsing the JCPOA. According to the Press TV, the three countries, which are signatories to the JCPOA along with the U.S., Russia and China, asked Guterres to "report fully and thoroughly on Iranian ballistic missile activity" in his next report, which is expected in June.
In his tweet, Zarif added, "E3 are instead busy appeasing @realDonaldTrump by pressuring UN over our defensive capabilities."
Iran says neither its space program nor its missile launches are banned under Resolution 2231.
The resolution, adopted in July 2015, terminated the provisions of previous UN Security Council resolutions against Iran, some of which had imposed restrictions on Iranian missile activities. The resolution merely calls on Iran "to refrain from any activity related to ballistic missiles designed to be capable of delivering nuclear weapons."
PA/PA