Buses to become more accessible for people with disabilities
April 7, 2019 - 8:57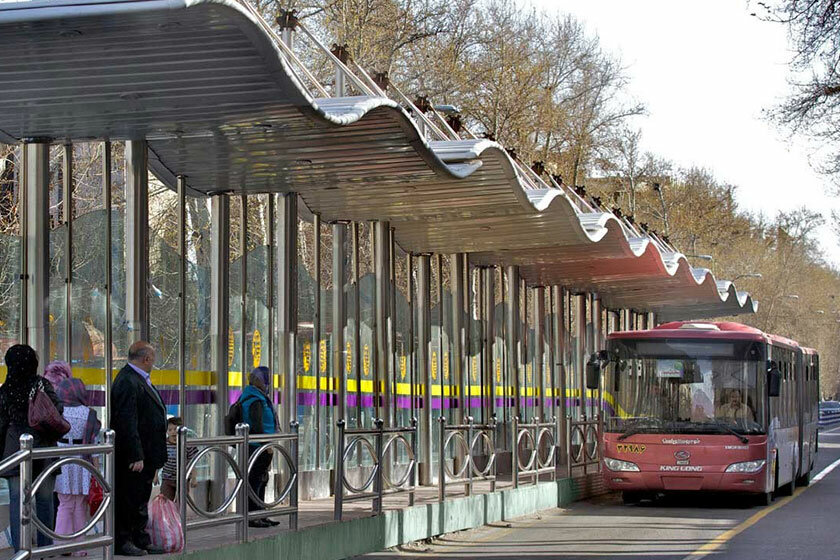 TEHRAN – Bus rapid transit (BRT) system of the capital will become more accessible for people with disabilities, Tehran bus operating company's managing director Peyman Sanandaji has said.
Maps showing the capital's routes and stations will be provided in Braille for the visually impaired people at the stations and also inside the buses, Sanandaji stated, Mehr reported on Friday.
It is also planned to equip the BRT stations with audio announcement systems to help those passengers suffering from disabilities, he added.
He went on to say that "we tend to equip the buses with the audio announcement systems calling the names of stations, however, it needs an advanced infrastructure."
Some of the station so far have undergone some development, and the rest are scheduled to undergo changes by the next month, he concluded.
In January, Hossein Nahvinejad, deputy director of Iran's Welfare Organization for rehabilitation affairs, said that 30 percent of the country's crosswalks and sidewalks have been made accessible for the persons with disabilities to easily pass through.
Some 200 buses in public transport fleet have become accessible for the physically challenged people in province of Khorasan Razavi, and another 200 disability-friendly buses have been purchased in Isfahan province, he added.
Majlis [the Iranian parliament] approved both general outlines and details of a bill on rights of persons with disabilities in January 2018. The law provides better living conditions for persons with disabilities to no longer feel isolated, additionally, development of disability-friendly cities, health insurance and employment are some of the articles of the law.
FB/MQ/MG