Iran beaten by Chinese Taipei in AFC Women's Olympic Qualifiers
April 10, 2019 - 0:24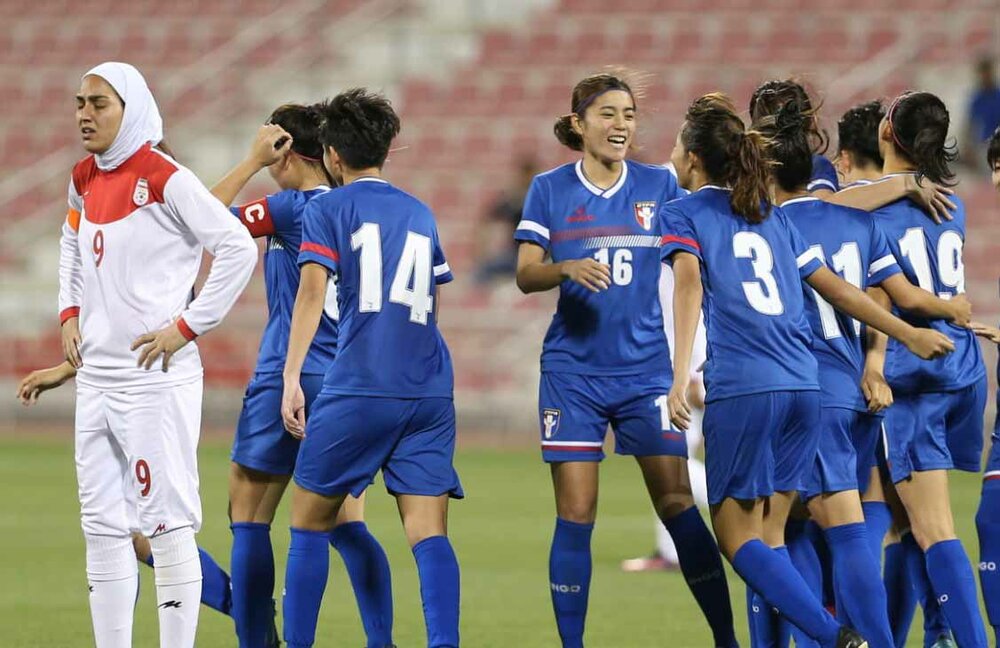 TEHRAN - Chinese Taipei cruised past Iran to seal their ticket to Round 3 of the AFC Women's Olympic Football Tournament Qualifiers on Tuesday in Doha, Qatar.
A powerful first-half display ensured any pre-match nerves for Chinese Taipei quickly disappeared, as Kauzo Echigo's side reached the last eight with an emphatic victory at Grand Hamad Stadium.
Three teams were still in contention going into Matchday Three, but a draw or better was all Chinese Taipei needed, and they made life easy for themselves with a fast start, which removed any danger of final day disappointment.
Iran knew a win would give them a more than even chance of reaching the last eight, but, not for the first time in Doha, Chinese Taipei's Michelle Pao played a starring role to help her side to victory, the-afc.com reported.
Pao had come off the bench to jumpstart Chinese Taipei in their stunning come-from-behind win over the Philippines on Saturday, but this time she was in the starting 11, and wasted little time in giving her side a 12th-minute lead.
Chen Yen-ping added a second just three minutes later, and the likelihood of an Iranian recovery looked paper-thin when Tseng Shu-o converted a penalty to make it 3-0 in the 36th minute.
Chinese Taipei's fourth - which was Pao's second for the match, third for the week and ninth in Tokyo 2020 qualifying - extended the lead in the 47th minute, before Iran captain Zahra Ghanbari pulled one back to provide them with the slightest glimmer of hope 15 minutes later.
But while Chinese Taipei had shown on Saturday that four-goal turnarounds are possible, no such heroics were forthcoming from Iran, who were left to settle for third place.
For Chinese Taipei, attention now turns to the third round, where they will rub shoulders with some of the best sides in Asia, and the world, in pursuit of a first ever ticket to the Olympic Games.