U.S. aware of consequences if it takes steps beyond slogans against IRGC: Rouhani
April 10, 2019 - 20:3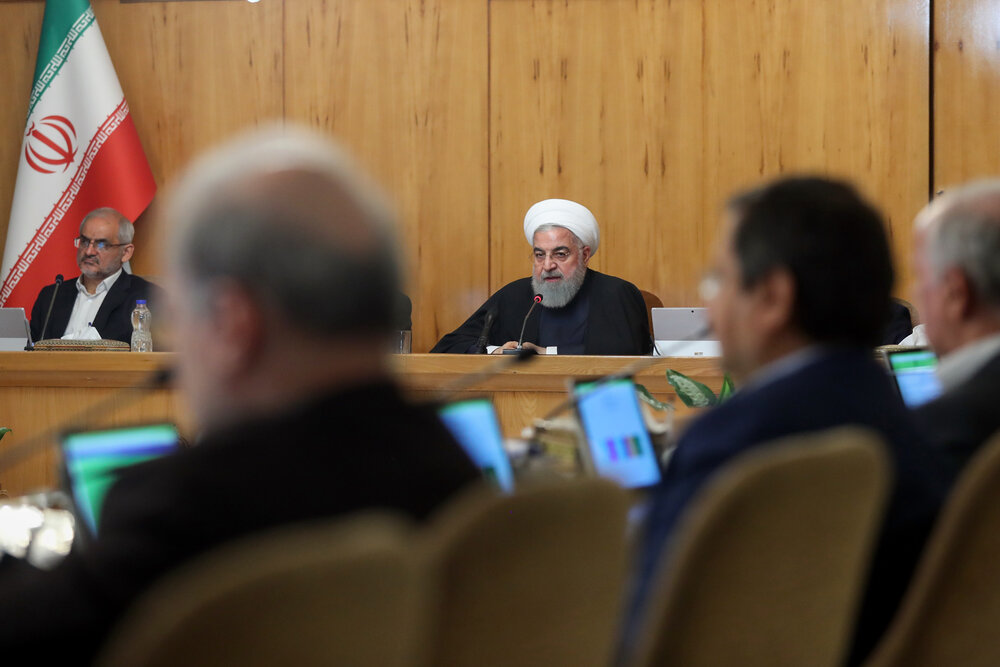 TEHRAN – Iranian President Hassan Rouhani said on Wednesday that the U.S. is aware of the consequences if it takes more steps than "slogans" against the Islamic Revolution Guard Corps.
U.S. President Donald Trump labeled the IRGC as a foreign terrorist organization on Monday.
During a cabinet meeting, Rouhani said, "Prime minister of the Zionist regime of Israel has said clearly that the U.S. action has been taken upon their [the Israelis'] request. All the U.S. crimes and illegal actions have been in line with helping one person in the occupied lands to gain victory in election."
He again called for national unity against plots.
"The U.S. should know that it is the source of tyranny and terrorism in the region, and the regional people, especially in Iran, have always helped each other during difficult times and the Islamic Revolution Guard Corps has played a remarkable role in this respect," the president noted.
Rouhani said that the enemies have failed to reach their objectives in the region and the IRGC has played a fundamental role in their defeat.
"They are angry and take unwise actions," he added.
In remarks on Tuesday, Rouhani also said, "Today America that holds a grudge against the Guards, blacklists the Guards."\
On Tuesday Rouhani also said if the aim of the Trump administration in reimposing sanctions against Iran is to decrease Iran's military power they should know that since last year Iran has built missiles and other weapons that they cannot "imagine".
Presidential chief of staff Mahmoud Va'ezi also told reporters after a cabinet meeting on Wednesday that the terrorist label against the IRGC is to put economic pressure on Iran.

NA/PA