Iranian MP says U.S. interference is behind chaos in region
April 21, 2019 - 19:47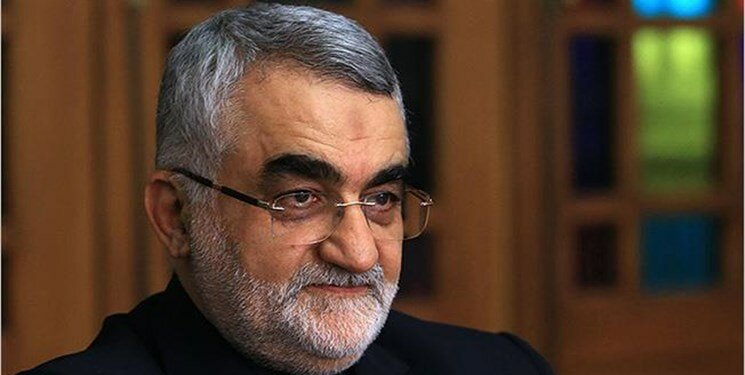 TEHRAN - Alaeddin Boroujerdi, an Iranian lawmaker, said on Saturday that interference by the U.S. and sedition by the Zionist regime of Israel are the main culprits behind the chaos in the Middle East region.
During a speech at the opening ceremony of the first summit of the six Iraqi neighbors' parliament speakers in Baghdad, Boroujerdi said that the U.S. is the main creator of terrorism.
He attended the summit on behalf of Majlis Speaker Ali Larijani.
Boroujerdi also met with Ammar al-Hakim, leader of the Iraqi National Wisdom Movement, discussing the latest political developments in the region.
Hakim said, "Iraq has adopted the policy of open doors to other countries."
Iraq seeks to have "balanced" relations with other countries based on mutual interests, he added.
On Sunday, Boroujerdi met with Iraqi Parliament Speaker Mohamed al-Halbousi, reviewing expansion of relations in various areas.
Boroujerdi praised Iraq's efforts to hold the summit.
NA/PA