Rouhani: Saudi Arabia and UAE owe their existence to Iran
April 24, 2019 - 16:10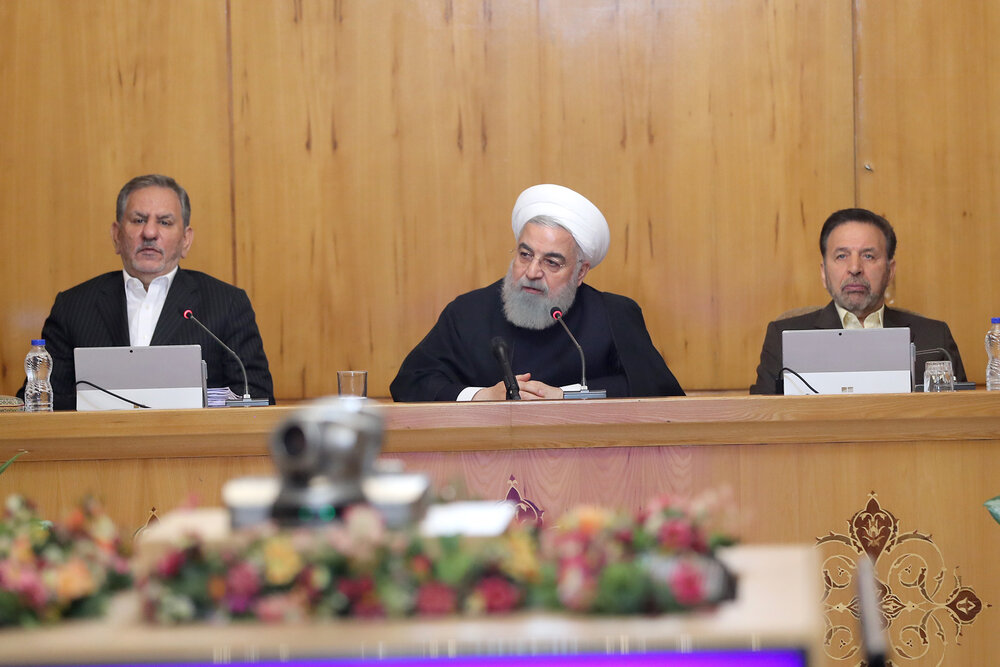 TEHRAN – President Hassan Rouhani said on Wednesday that Saudi Arabia and the United Arab Emirate are owed to Iran for their existence as former Iraqi President Saddam Hussein was seeking Iran's military help in capturing the Arab countries on the southern shores of the Persian Gulf.
However, Rouhani said, at that time Iran acted wisely.
"You should not forget this," Rouhani said in an address to Saudi Arabia and the UAE.
Rouhani said Iran was the first country that condemned the Iraqi invasion of Kuwait in 1990. "We were the first country, even before Saudi Arabia and Emirates and the Persian Gulf Cooperation Council, that condemned Saddam's attack on Kuwait and issued a strongly worded statement."
Saddam invaded Kuwait in the summer of 1990.
"At that time, Saddam was constantly sending messages that he will capture Persian Gulf countries and you (Iran) can also be a partner," Rouhani told a cabinet meeting.
Saudi Arabia and the UAE have been welcoming the exit of Donald Trump's administration from the 2015 nuclear agreement and reimposition of sanctions on Iran.
Trump has also demanded Saudi Arabia and the UAE to compensate for the loss of Iran's oil exports as his administration announced on Monday that all the remaining countries that are buying Iran's oil should stop their imports by May 2.
Rouhani said Saudi Arabia and the UAE are ungrateful to Iran, adding, "Have you forgotten that your existence in the face of Saddam's expansionism is owed to Iran."
Rouhani added, "It was the Islamic Republic of Iran that saved Saudi Arabia. If at that time we had decided something else today there might have been no Saudi Arabia and Emirates."
PA/PA