Khanzadi says Iranian Navy won't let hegemons disrupt Pakistan ties
April 24, 2019 - 22:33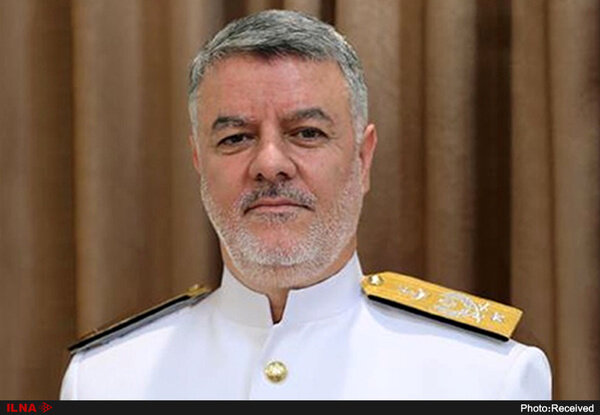 TEHRAN – The Iranian Navy will not allow the hegemonic countries to hamper the expansion of cooperation with the Pakistani Navy, Navy Chief Rear Admiral Hossein Khanzadi said on Wednesday.
Khanzadi made the remarks during a meeting with his Pakistani counterpart, Zafar Mahmood Abbasi, on the sidelines of 70th anniversary of Communist China's Navy.
"Given the ups and downs of global and regional policies, we will not allow hegemonic countries to put an end to the opportunity of growth and development of cooperation between the two naval forces," Khanzadi said, ILNA reported.
He stressed that the naval forces of Iran and Pakistan are pursuing a golden period of good cooperation and interaction aimed to boost their maritime security.
Pointing to the dispatching of Iranian naval flotilla to Pakistani ports, he said the Iranian Navy always welcomes the arrival of Pakistani naval flotilla to Iranian ports.
For his part, the Pakistani Navy chief called for more cooperation between the naval forces of Iran and Pakistan on the world stage.
He said to restore regional peace and security, the two countries should establish close cooperation and interaction with each other.
"Undoubtedly, the exchange of navy forces between the two countries will be effective in boosting ties in relevant fields," he added.
MH/PA