Iran-Russia security cooperation growing: Hatami
April 26, 2019 - 20:15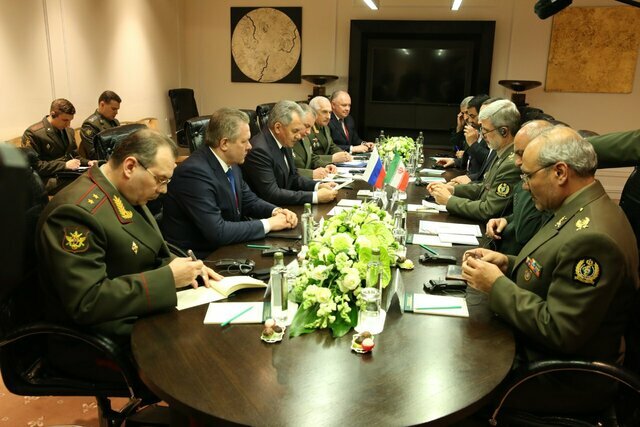 TEHRAN - Iranian Defense Minister Brigadier General Amir Hatami said on Friday that defense and security cooperation between Iran and Russia is "growing".
During a meeting with Russian Defense Minister Sergey Shoygu on the sidelines of the Moscow Security Conference, Hatami said that the two countries have many capacities to expand cooperation.
Shoygu also said defense and military cooperation between Iran and Russia has improved.
"The two countries' cooperation within the framework of the Astana talks to fight terrorism and stabilize Syria has played an important role," Shoygu said.
The Astana peace talks were launched on Jan. 23-24, 2017 with the aim of putting an end to the Syrian conflict.
'Iran attaches no value to Trump's illegal behaviors'
During a meeting with Serbian Defense Minister Aleksandar Vulin on Thursday, Hatami said that Iran attaches no value to illegal behaviors of U.S. President Donald Trump, criticizing the U.S. move in designating the Islamic Revolution Guards Corps (IRGC) as a terrorist organization.
He said the IRGC is in the frontline of fighting terrorism in the region but the U.S. seeks to weaken its status.
Trump labeled the IRGC as terrorist organization on April 8. It was the first time that the United States branded a country's military terrorist.
Vulin said that Serbia will not let any country interfere in its strategic policies.
He noted that Serbia has close ties with Iran.
Hatami also held a separate meeting with Uzbek Defense Minister Bakhodir Kurbanov.
NA/PA