'Many countries will be harmed if Iran's oil sale is stopped'
April 27, 2019 - 19:51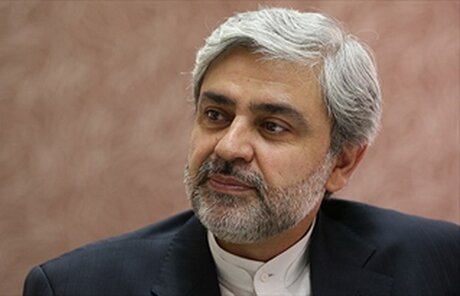 TEHRAN - Mohammad Ali Hosseini, a former Foreign Ministry spokesman, has said that if Iran's oil sale is stopped more than one country will be harmed.
"From an economic point of view, any fluctuation in oil market will cause harm to a group of countries and not just one," he told ISNA in an interview published on Saturday.
The U.S. announced on Monday that Washington has decided not to extend waivers allowing major importers to continue buying oil from Iran when they expire in early May.
Hosseini predicted that the U.S. will be harmed by "evil" strategies that is has adopted against Iran.
"No country welcomed this decision of the White House except the Zionist regime of Israel and one or two reactionary countries in the region," Hosseini stated.
He said Iran has a "strategic status" and will not act passively in the face of the "cruel" and "illegal" sanctions.
Over the past years Iran has learned how to circumvent sanctions, he added.
He also said that it will not be easy to find an alternate for Iran's oil.
Foreign Minister Javad Zarif said on Thursday that Trump will not succeed in forcing Iran to capitulate to U.S. economic pressure because Tehran has a "Ph.D. in sanctions busting".
Foreign Ministry spokesman Abbas Mousavi said in a statement on Thursday that Iran will not allow any country to replace its oil sales in the global market and warned the U.S. and its regional allies of the ramifications of their decision to halt Iranian oil exports.
In remarks on Wednesday, Leader of the Islamic Revolution Ayatollah Ali Khamenei said Tehran will be exporting any amount of crude it wants, asserting that U.S. attempts to zero out the export of Iranian oil will be fruitless.
The Leader also warned that the enemies' hostile policies will not go unanswered because the Iranian nation would not stand idle in the face of plots.
Russian President Vladimir Putin said on Saturday he hoped Iranian oil exports would continue despite Washington's efforts to stop them, Reuters reported.
The United States expects Saudi Arabia and its Persian Gulf allies to boost output in order to offset the cut in Iranian supplies.
But Putin, in Beijing to attend an investment conference, said he was unaware of any Saudi intention to increase production.
Putin also said Russia will not immediately raise oil output after the U.S. ends sanctions waivers for buyers of Iranian crude.
Eight countries including China, India and Turkey had been given temporary waivers by the U.S. when it reimposed sanctions on Iran last year.
The end of the exemptions sparked fears of supply shortages, pushing oil prices to near six-month highs.
"I can't imagine how the world energy market will react" after the waivers end in May, Putin said.
NA/PA