Flood-hit houses to be fully rebuilt within a year
April 28, 2019 - 22:39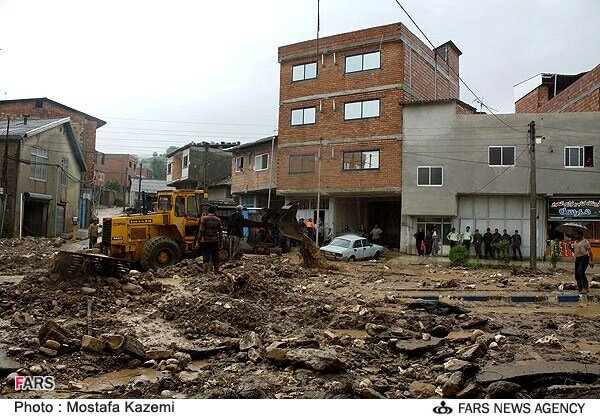 TEHRAN – The whole housing units undergone devastation by recent flooding will be fully retrofitted and reconstructed by the next year, Interior Minister Abdolreza Rahmani-Fazli has announced on Sunday.
According to statistics and reports, 174,000 damaged houses have to be repaired, he stated, ISNA reported.
Over 100,000 household appliances have been supplied so far to be granted to the families affected by flood, while all 170,000 households must be provided with appliances as soon as possible, he highlighted.
Referring to the housing units being destroyed by flood, he said, "we will rebuild and repair the entire houses which undergone losses within next year."
Extreme rainfall, starting on March 19, has caused flooding in 28 out of 31 provinces affecting 42,269,129 inhabitants in 253 cities and causing widespread damage to municipal facilities, including roads, sewage systems, health centers, hospitals, etc.
The floods have left 78 people dead and 1,137 injured. As many as 295,787 people have been displaced.
FB/MQ/MG