Seven Iranian crafts get Geographical Indication tags
April 28, 2019 - 22:34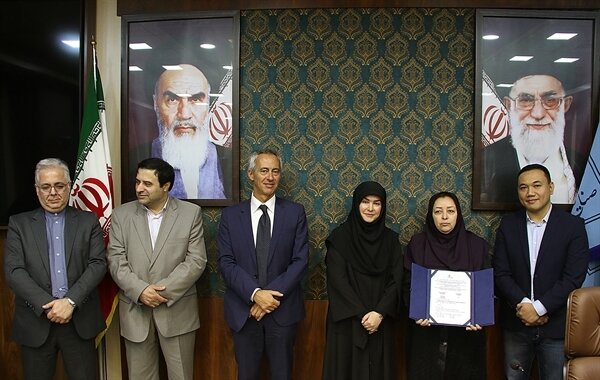 TEHRAN – A select of seven Iranian handicraft fields have gained tags of Geographical Indication (GI), an international recognition granted by the World Intellectual Property Organization.
A presentation ceremony was held in Tehran on Sunday with a WIPO representative in attendance, CHTN reported.
Amongst the honorees are: Isfahan for inlay, Tehran for glasswork, Hersin for kilim carpets, Abadeh for woodcarving and Meybod for Zilou floor covering.
In November 2018, Abadeh in southern Fars province and Meybod in central Yazd province were respectively named world crafts cities for "Woodcarving" and "Zilou" (traditional hand-woven floor-covering) by the World Crafts Council - Asia Pacific Region (WCC-APR).
Handicraft exports fetched the Islamic Republic some $190 million during the first nine months of the past Persian calendar year (ended March 2019), an 11 percent growth year on year.
Traditional ceramics, pottery vessels, handwoven cloths as well as personal ornamentations with precious and semi-precious gemstones are parts of Iranian exports to Iraq, Afghanistan, Germany, the U.S., the UK and other countries.
AFM/MQ/MG