Quds Force chief: Negotiations with U.S. at current situation is equal to surrender
April 29, 2019 - 15:21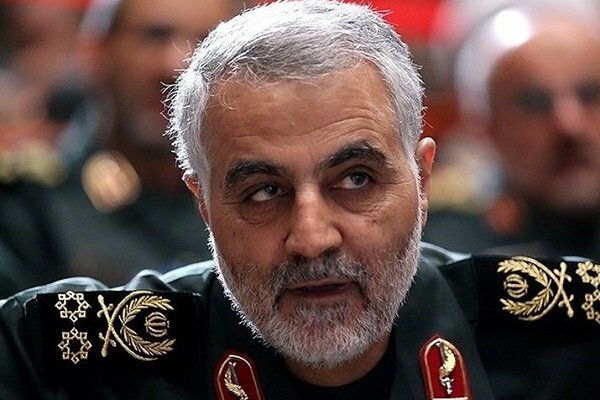 TEHRAN - Qassem Soleimani, commander of the IRGC Qods Force, told a police gathering in Tehran on Monday that negotiations with the Trump administration at the current situation is equal to total surrender.
"Through economic pressure the enemy wants to bring us to the negotiating table but such a negotiation would be an example of surrender; however, our people are vigilant and clever and believe that negotiation in the current conditions is pure surrender and we will not give in to such an indignity," the major general remarked.
On April 22 the United States ended sanctions waivers to importers of Iran's oil, threatening that any company that imports oil from Iran will be subject to sanctions. The sanctions will go into force in early May.
Soleimani said that the way out of the current conditions is "resistance economy".
The Trump administration withdrew from the multilateral nuclear deal in May 2018 and ordered banking and oil sanctions against Iran. This happened despite the fact that the International Atomic Energy Agency (IAEA), which is tasked to police Iran's compliance to the 2015 nuclear agreement, has issued 14 reports each time confirming Iran's full compliance to the terms of the agreement.
Under the nuclear agreement, officially known as the Joint Comprehensive Plan of Action (JCPOA), Iran agreed to put limits on its nuclear activities in exchange for termination of economic and financial sanctions.
By withdrawing the international deal, the United States actually breached international law as the JCPOA was endorsed by the UN Security Council Resolution 2231.
PA/PA