The Americans will see for themselves in the coming months that our oil exports will continue, Rouhani says
We should export oil powerfully
April 30, 2019 - 20:36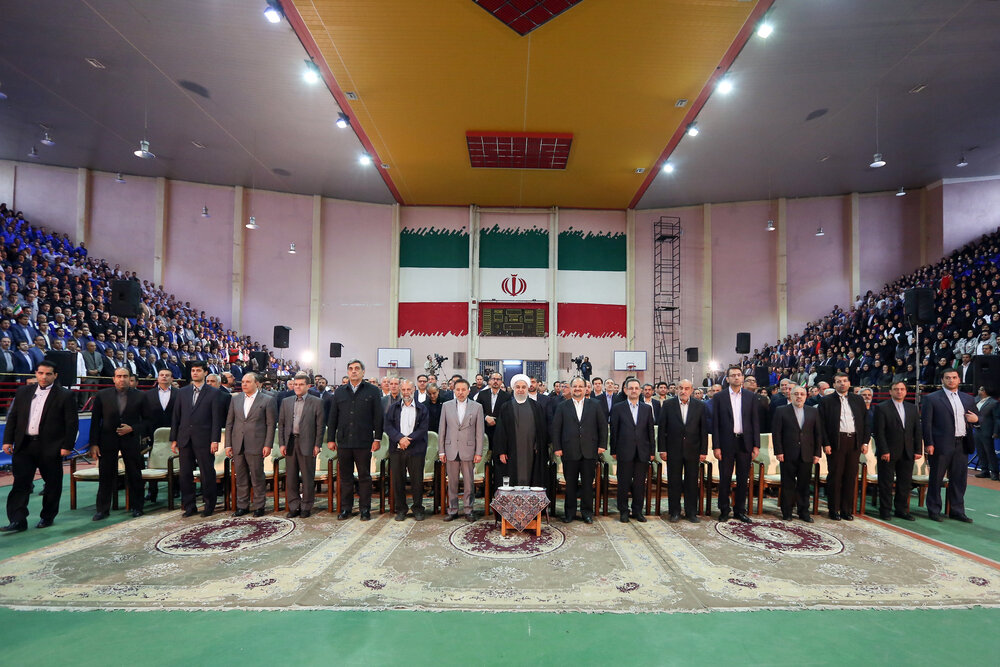 TEHRAN - The Iranian president says his country should continue to powerfully export oil, despite U.S. sanctions.
Speaking at a gathering of workers in Tehran, Hassan Rouhani said the U.S. administration intends via sanctions to reduce Iran's exchange revenues, a major source for which has been oil.
"The Americans will see for themselves in the coming months that our oil exports will continue. America may shut one door to us, but there is not just one way to doing this business. There are other ways which America does not know about," Rouhani said.
Elsewhere in his remarks, the president said in order to prevent the national currency from falling in value, Iran needs to lower its dependence on foreign currencies.
To realize this goal, Rouhani said, workers and producers should meet Iran's needs. "And this is where you, workers and producers, are doing a great job as a major part of our needs is being made by your hands."
He added, "A great measure in countering America would be to increase exports as America is looking forward to limiting Iran's currency revenues so that we will face problems in importing goods."
"You are at the forefront of the fight with America…. Our production capacity should increase… and quality Iran-made goods should be available at stores in Baghdad, Karbala, and Najaf."
After Tehran and world powers started implementing the 2015 nuclear deal in 2016, Iran started selling 2.3 million barrels of oil per day.
Washington quit the deal last May and re-imposed sanctions against Iran's oil exports last November.
It nevertheless issued six-month waivers for Iran's eight biggest buyers that allowed them to continue importing limited volumes. That drove Iran's oil sales down to around 1 million barrels per day.
Recently, the U.S. administration announced that it would no longer issue waivers for Iran's oil customers, with the aim to maximize its pressure on Tehran. It has announced that if any country imports oil from Iran after May 2 will face sanctions.
SP/PA