Efficiency of Iran's power plants to reach 38%
July 7, 2019 - 21:1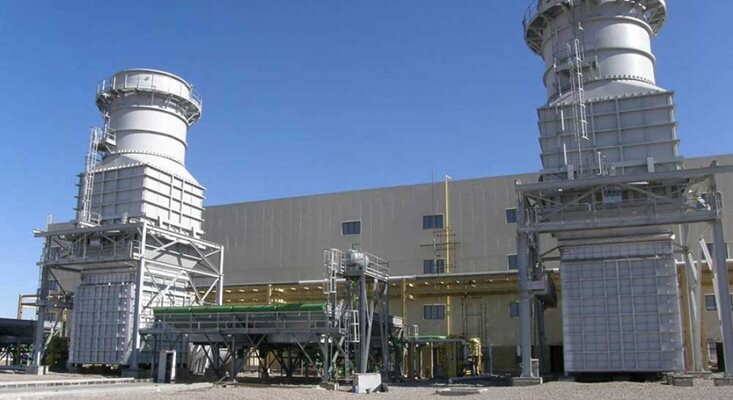 TEHRAN – By converting gas power plants into combined cycle plants the efficiency of Iran's power plants will be improved to 38 percent from their current 31 percent, IRIB reported on Sunday quoting a senior official with the Thermal Power Plants Holding Company (TPPH).
According to Hamid Sardari, by installing steam units in the country's gas power plants, the overall efficiency of the electricity network will also increase by five percent.
Speaking in a press conference, the official noted that currently, with the conversion of some gas power plants into combined cycle plants, the capacity of power generation in the country is increased by 3,000 megawatts (MW).
"Conversion of other power plants would add another 5,500 MW to the country's electricity generation capacity," he said.
In October 2018, the head of TPPH had unveiled plans for an increase in the efficiency of the country's power plants up to 40 percent.
According to Mohsen Tarztalab, the efficiency improvement program was provisioned following a development initiative foreseen in the country's Sixth Five-Year National Development Plan (2016-2021), according which the average efficiency of the country's power plants was to increase 2.1 percent.
According to the sixth development plan, new power plants in Iran should operate with an efficiency of at least 55 percent.
Iran's nominal electricity generation capacity which stood at 80,311 MW at the beginning of the current Iranian year (March 21, 2019), has currently reached 80,868 MW.
As reported by Tasnim news agency in late June, with 4,827 megawatts (MW) capacity of new power plants going operational by the end of the current Iranian calendar year (March 20, 2020), the country's power generation capacity is going to reach 85,695 MW.
Currently, with a total generation capacity of 25,083 MW (31.2 percent) combined cycle power plants account for the biggest share in the country's total power generation capacity followed by gas power plants generating 29.9 percent.
The share of hydroelectric power plants is 19.87 percent while hydroelectric plants generate 14.8 percent of the country's total electricity, the share of dispersed generation units is 1.5 percent and finally the renewable power plants account only for 0.79 percent of Iran's total power generation capacity.
EF/MA