Iran determined to keep all paths to saving JCPOA open, Rouhani tells Macron
July 19, 2019 - 1:21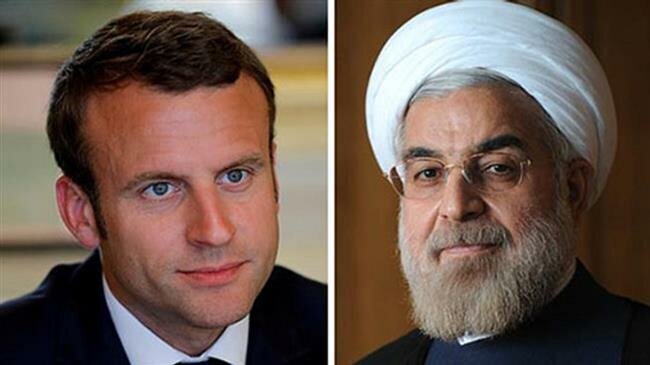 TEHRAN – President Hassan Rouhani has said that Iran is determined to keep all paths open to keep the 2015 nuclear deal, formally known as the Joint Comprehensive Plan of Action (JCPOA).
In a phone conversation with French President Emmanuel Macron on Thursday, Rouhani said that all sides should take "balanced steps" in line with saving the JCPOA.
"Europe must speed up its efforts in line with meeting Iran's legitimate interests and reaching a ceasefire in the U.S. economic war (on Iran)," Rouhani asserted.
Rouhani said intensification of sanctions on Iran by the United States is putting the JCPOA in jeopardy.
Pointing to Iran's actions in reducing nuclear commitments, he said that Iran will take third step if the time passes and chances are missed.
Macron said that France will make efforts to save the nuclear deal.
On May 8, exactly one year after the U.S. withdrew from the multi-nation nuclear agreement and reimposed sanctions on Iran, Tehran announced a partial withdrawal from some aspects of the pact, saying that the country would no longer adhere to some of the limits on its nuclear activities. It also threatened to step up uranium enrichment if an agreement is not made within 60 days to protect it from the sanctions' effects.
In follow-up to that deadline, on July 7 Iran announced that it has started enriching uranium to a higher purity than the 3.67% as the Europeans missed the 60-day deadline to devise a concrete mechanism to protect the country from the U.S. sanctions.
NA/PA