Rouhani to Macron: More transparency and speed needed to save nuclear deal
August 27, 2018 - 20:30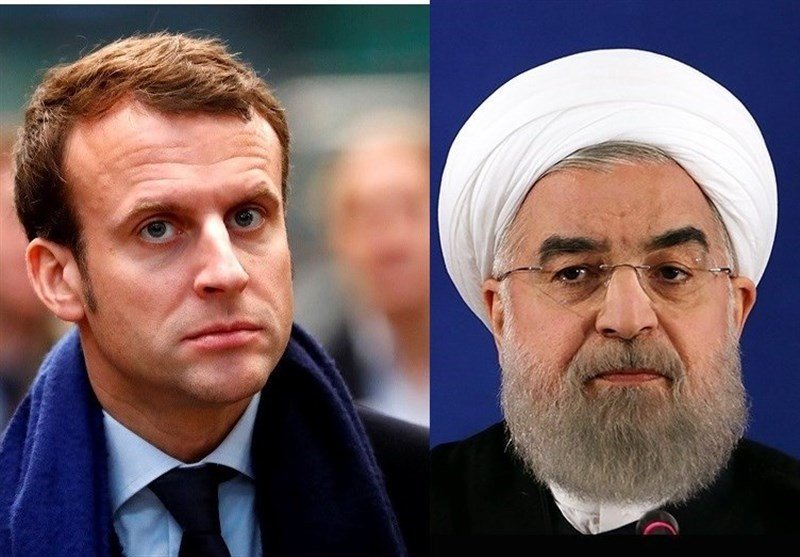 TEHRAN – In a phone conversation with French President Emmanuel Macron on Monday, President Hassan Rouhani of Iran said the remaining signatories to the 2015 nuclear deal should take more transparent steps accompanied by higher speed to save the agreement.
In May the U.S. unilaterally withdrew from the nuclear agreement, officially known as the Joint Comprehensive Plan of Action (JCPOA), and ordered sanctions against Iran.

"Iran has fulfilled its obligations under the JCPOA, and given the U.S. unilateral withdrawal from the deal, it expects other sides to give more speed and transparency to their plans to save the agreement," Rouhani asserted.
He noted that the remaining sides - France, Germany, Britain, the European Union, China and Russia - have heavy responsibility to save the nuclear deal after the U.S. withdrawal.
Rouhani also said, "Iran seeks to preserve the JCPOA, however, it will take other actions if Europe's plans to guarantee financial mechanisms, oil [sale], insurance and transportation fail to be clear."
Macron said that France will make any effort to save the JCPOA and will fulfil its responsibilities in this respect.
He added that Europe is making efforts to find financial mechanisms to preserve the deal.
Under the nuclear agreement, backed by the UN Security Council, Iran agreed to put limits on its nuclear activities in exchange for termination of economic and financial sanctions.
In a commentary for the Handelsblatt newspaper published on August 21, German Foreign Minister Heiko said "establishing payment channels independent of the U.S." can help Iran remain afloat economically and also helps European companies not to suffer under the sanctions.
According to Deutsche Welle, the German foreign minister also called for alternatives to the existing SWIFT payment transfer system.
NA/PA