By Mahnaz Abdi
Iran's steel production, export not affected by sanctions
December 26, 2020 - 16:1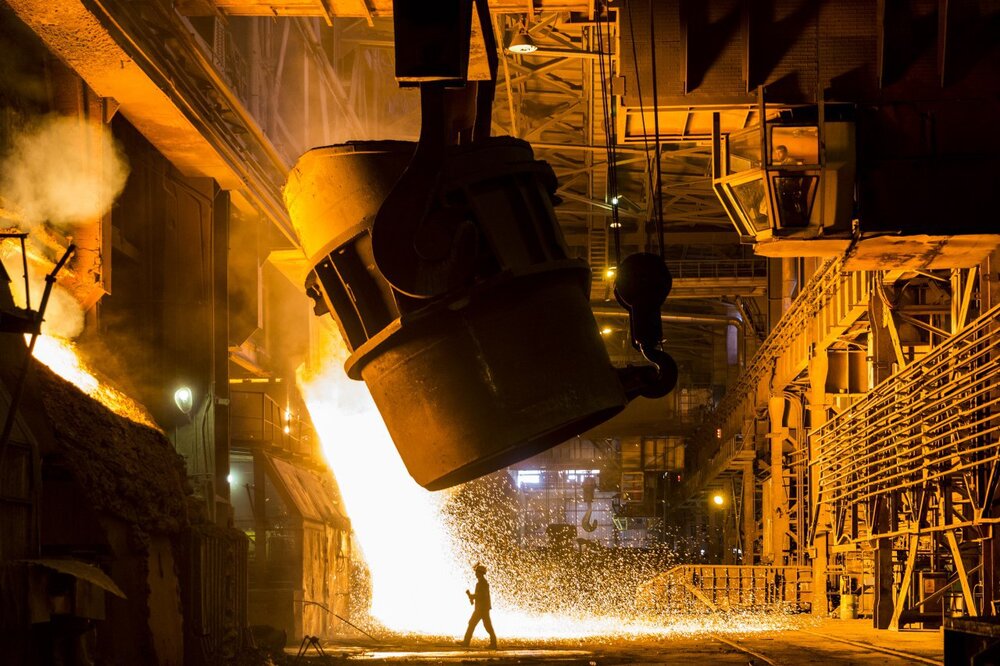 While the U.S. sanctions has targeted Iran's metal sector besides its oil industry, the periodical reports released both by the international and domestic sources show that Iranian steel industry has not been affected by the sanctions, while it has also been booming.
In terms of exports, the last data released by domestic sources indicate that Iranian steel producers have exported 2.358 million tons of steel ingots and products during the first half of the current Iranian calendar year (March 20-September 21).
Of the country's total exports in H1, 19.5 percent was related to the sixth month of this year, which indicates the exports are following an upward trend.
And for production, the data and reports are outstanding. It is mainly because Iran is strongly pursuing a policy of strengthening its domestic production to achieve self-reliance and nullify the sanctions, and in this regard, the country has defined some major programs in different production sectors to materialize this target.
The periodical reports released by the World Steel Association (WSA) are an indication of Iran's steel sector booming.
While the previous report of the association showed that the Iranian steel industry has outshined the world producers in this sector during the first 10 months of 2020, as the country managed to produce 23.8 million tons of the mentioned commodity during the January-October period, 12.6 percent more than the figure in the same 10 months of 2019, its new report also indicates a 13-percent rise in the output.
It says that while the world's steel production has fallen 1.3 percent during the first 11 months of 2020, Iranian steel producers produced 26.369 million tons of steel during January-November of this year, which shows a 13-percent growth compared to the figure for the same period of time in the past year, which was 23.385 million tons.
The report also indicates that Iran's monthly steel production in November of this year has risen 14 percent from that of the previous year's same month.
Production in the 11th month of this year was 2.575 million tons, while the figure was 2.256 million tons in November 2019.
All these data and figures are an indication of Iran's success in elevating its industrial sector despite all pressures and limitations.