In memory of recently-deceased Iranologist; Roger Mervyn Savory
March 4, 2022 - 17:48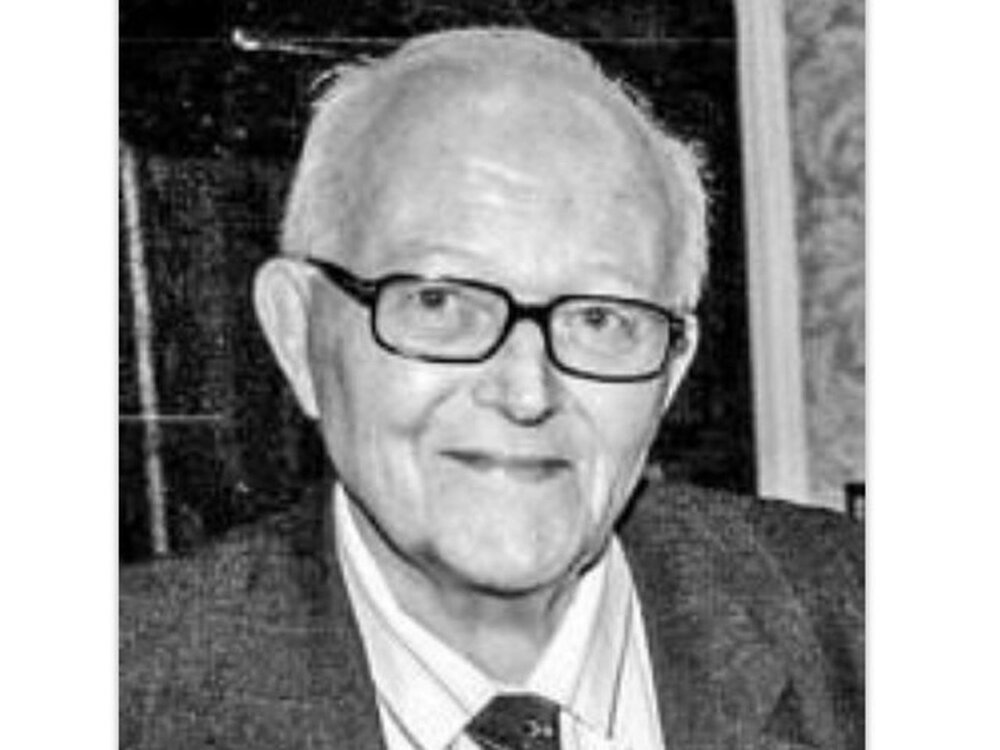 TEHRAN – Roger Mervyn Savory (27 January 1925 – 17 February 2022) was a British-born Professor Emeritus at the University of Toronto who was an Iranologist and specialist on the Safavids.
His plentiful writings on Safavid political, military history, administration, bureaucracy, and diplomacy translated into several languages have had a great impact in understanding this period.
According to an article authored by Iranian researcher Ali Salarishadi, as long as the researchers of the Safavid history are concerned, the name of Roger Mervyn Savory is a historian whose name is well known and familiar to all. The Safavid dynasty was one of the most significant ruling dynasties of the country, often considered the beginning of modern Iranian history.
Savory is an author whose name has repeatedly been a leader in the majority of works full of replicas in Safavid history. His career has led Safavids studies, especially in Iran, under his control, and the Iranian and Orientalism researchers in this field repeatedly cite him.
Furthermore, Savory's information and views on the history of the Safavids are one-sided, influenced by the official Safavid sources, and are supposedly exaggerated.
Savory was born in Peterborough, England where he attended The King's School Peterborough. In 1943, he was awarded a State Scholarship, jointly offered by the War Office and the Ministry of Information, to take an intensive course in Persian at the School of Oriental and African Studies (SOAS), University of London.
He enlisted in the Intelligence Corps in 1944 and was posted to Iran in 1945. He held several posts in Iran, first attached to the Special Operations Executive branch of the British military intelligence, then the British Foreign Office until he was demobilized in September 1947, and appointed to the Regular Army Reserve of Officers in the Intelligence Corps in 1949 with the rank of Lieutenant.
In 1947, Savory commenced Persian with Arabic studies at The Queen's College, Oxford graduating with B.A.-Oriental Studies in 1950. After graduation, he was appointed Lecturer in Persian at SOAS.
He taught and studied for 10 years at SOAS, completing his Ph.D. in 1958. Roger was invited to Toronto in 1960 to be a visiting Professor in the Department of Near Eastern Studies, the University of Toronto Roger was then offered a permanent job in the newly established Department of Islamic Studies, created in 1961.
In 1968, Savory became Chairman of the Department, a post he held until 1973. In 1972, he was elected a Fellow of the Royal Society of Canada. In 1976, he was cross-appointed to Trinity College in Middle Eastern and Islamic Studies and Religious Studies and, in 1982, was appointed a Fellow of the College. He was elected to the Governing Council of the University of Toronto and served as an Executive of that Council from 1983-1987.
He retired in 1987 and was appointed Fellow Emeritus of Trinity College. In retirement, Roger continued tutoring Ph.D. students and continued to write articles and books, adding to an extensive list of over fifty publications inclusive to 2004. In 2003, he was awarded the degree of Doctor of Sacred Letters (honoris causa) by the University of Trinity College.
In 2011, he was presented with a Festschrift, edited by one of his students, Dr. Colin Mitchell, currently a professor in the Department of History at Dalhousie University.
The famed Ironologist spent his last months at The Glebe Centre Long-Term Care in Ottawa. In the minds of some researchers, Savory is known as a powerful expert and distinguished Safavidologist.
AFM