ICCIMA calls for the participation of private sector in budget drafting process
October 31, 2022 - 16:54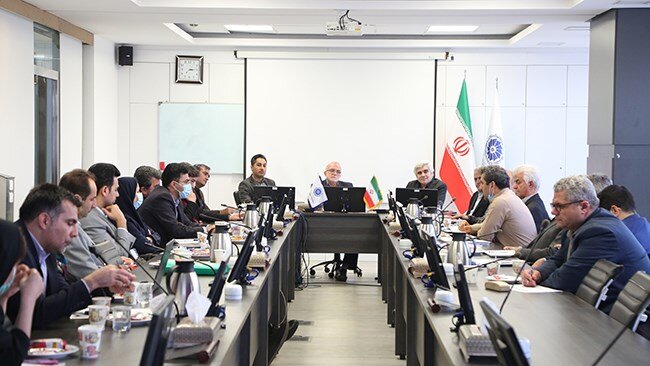 TEHRAN –Iran Chamber of Commerce, Industries, Mines and Agriculture (ICCIMA) has called on the government to take the necessary measures for ensuring the participation of private sector representatives in the process of drafting the national budget bill for the next year Iranian (begins on March 21, 2023).
As the ICCIMA portal reported, Members of the ICCIMA Business Environment Improvement Council decided in a meeting on Monday to send a letter to President Ebrahim Raisi to demand the presence of the representatives of ICCIMA, Iran Chamber of Guilds (ICG) and Iran Chamber of Cooperatives (ICC) in national budget drafting meetings.
In this meeting, the council reviewed President Raisi's decree for the official beginning of the drafting of the next year's national budget bill.
The president's order, issued in early October, included five annexes that cover the schedule for drafting the bill, financial regulations of the budget bill, instructions and budget forms of executive bodies, comprehensive instructions for performance-based budgeting, and budget instructions for public companies.
Raisi stressed creating economic stability, ensuring justice, making the governance system more efficient and reforming the budget structure, implementing practical development plans, as well as implementing active labor market policies in the process of budget bill preparation.
ICCIMA has continuously criticized the government's approach in ignoring the capacities and experiences of the private sector in drafting the country's budget bill, calling for more active participation of the private sector experts in the process of drafting the bill.
Back in January, ICCIMA Head Gholam-Hossein Shafeie criticized several aspects of the government's proposed budget bill for the current Iranian calendar year, saying: "The private sector has been completely absent from the budget drafting process. Unlike in previous years when the private sector was formally invited to meet with those involved in preparing the budget bill, this year private sector was completely ignored in the process."
EF/