New secretary of Free Zones High Council appointed
November 6, 2022 - 13:1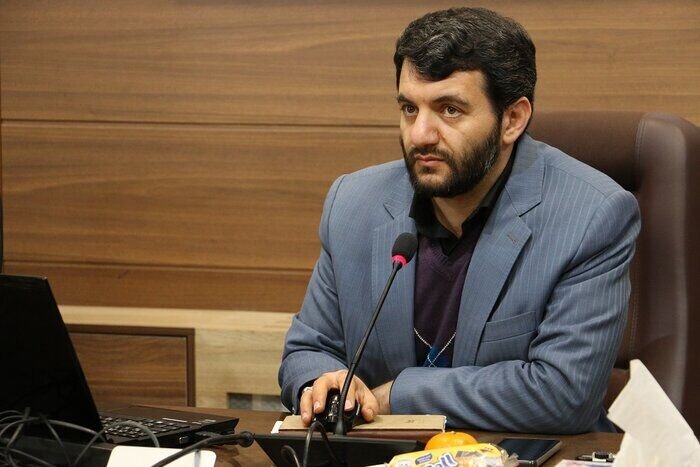 TEHRAN – Iranian Finance and Economic Affairs Minister Ehsan Khandouzi has appointed Hojatollah Abdolmaleki as the new secretary of the Free Zones High Council, IRNA reported.
In a decree on Saturday, Abdolmaleki was tasked to take all the necessary measures for strengthening the position of the free trade zones in the country's economy by making the zones more attractive for investors and by further supporting producers and exporters in these areas.
Facilitation of business and offering tax and customs exemptions, submission of a draft for amending the law on how to manage free zones, combating smuggling by establishing customs at the zones, and focusing on quality were also among the subjects emphasized by the economy minister in his decree.
Monitoring the performance of the country's free zones with the aim of expanding exports and increasing economic ties with neighboring countries, encouraging investment and joint ventures, setting rules for dismissal and appointing qualified managers for zones, reforming the revenue system of regional organizations to reduce imports, strengthening centralized regional management and eliminating inconsistencies and reduction of deprivation in the regions where the zones lie are also some of the duties of the new secretary.
Abdolmaleki is replacing Saeed Mohammad who was in charge of the mentioned position since last September.
The establishment of free trade zones (FTZs) in Iran dates back to the Iranian calendar year 1368 (March 1989 - March 1990) following the fall in the country's oil income in the preceding year which prompted the government to promote non-oil exports.
The first two free trade zones of Iran were established in the south of the country. The first one was Kish Free Trade Zone established in 1368 on Kish Island in the Persian Gulf and the second one was Qeshm Free Trade Zone established the year after on Qeshm Island in the Strait of Hormuz.
Some five other free trade zones have been also established in the country since then, including Chabahar in southeastern Sistan-Baluchestan Province, Arvand in southwestern Khuzestan Province, Anzali in northern Gilan Province, Aras in East-Azarbaijan Province and Maku in West-Azarbaijan Province, both in the northwest of the country.
The development of existing free trade zones and the establishment of new FTZs has become one of the major economic approaches of the Iranian government.
EF/MA