100 rioters in Sistan-Baluchestan amnestied, 42 released
November 16, 2022 - 12:37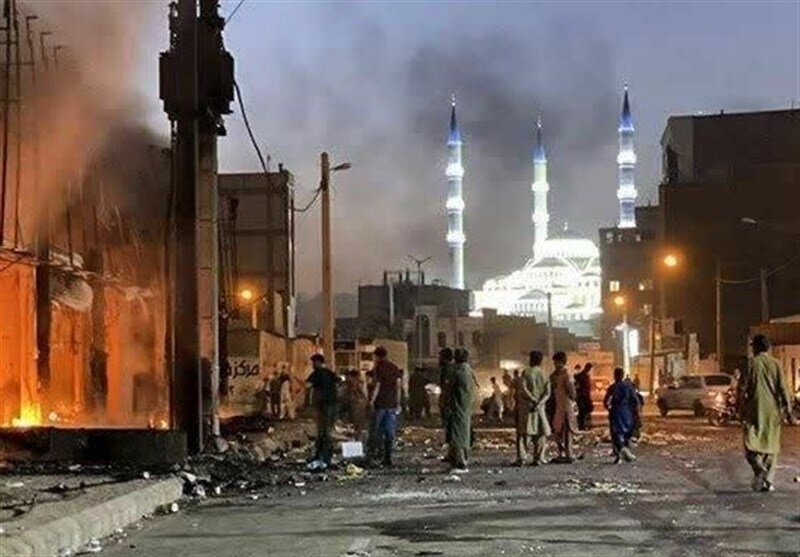 TEHRAN – 42 people arrested in the unrest in in Sistan-Baluchestan province have been released, the head of the province's Justice Department announced on Tuesday.
Hojjatoleslam Ali Mostafavi said 100 people have been amnestied with regard to the instructions of Leader of the Islamic Revolution Ayatollah Ali Khamenei, an insistence by the Judiciary chief and legal judgements that 42 of them have been released and the rest will be freed soon.
Mostafavi said these people have been given clemency since they were not linked to hostile organizations and had participated in riots emotionally.
The local judicial official added the reality in the border province is "180 degrees" different from what is being depicted by the enemies depict on social media.
He also said as the Leader of the Islamic Revolution has said "our people are loyal to the Revolution and the system from the bottom of their hearts" and people's repudiation of the enemies' plots prove public awareness.
Elsewhere in his remarks, Mostafavi said a delegation has been sent to the province by the Leader which is "a remedy to the wounds of the people in the province" and this can help resolve "many of our problems."
The news of release of a significant number of detainees came after Mohammad Javad Hajj Ali Akbari, head of the Policymaking Council of Prayer Leaders and representative of the Leader, traveled on Sunday to Zahedan, the capital of Sistan-Baluchistan province.
Hajj Ali Akbari said Ayatollah Khamenei had requested an accurate investigation into the recent incidents of in the border province.
In Zahedan, he met the prominent Sunni clerics, including Mowlawi Abdulhamid Islamail Zehi, the prayer leader of Zahedan's Makki Mosque.
In his meeting with Mowlawi Abdulhamid, the envoy underlined that the criminals involved in the riots will be dealt with decisively but those who acted out of excitement will be released soon.
Hajj Ali Akbari also called on the local leaders to behave in a measured way and follow up on matters quietly.