Rioters will receive decisive retribution: IRGC deputy chief
November 23, 2022 - 21:53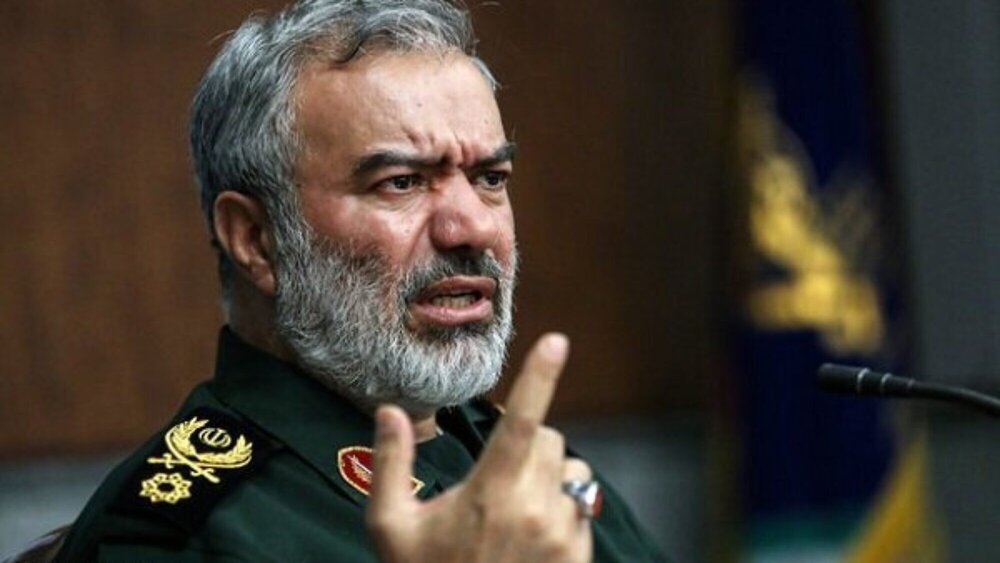 TEHRAN - The deputy chief of the Islamic Revolution Guards Corps (IRGC), Brigadier General Ali Fadavi, warned on Tuesday that all those who committed crimes, ransacked public property, or fomented insecurity in the riots in the streets will receive decisive punishment.
Referring to the remarks of the Leader of the Islamic Revolution in his meeting with a group of people from Isfahan on November 19, General Fadavi told the Fars news agency that the armed forces are fulfilling their commitments regardless of the foes' expectations and predications.
"We are obliged to seeking the orders of our commander whereas the conditions of the ground can determine how we do our duties," he said.
The IRGC deputy commander added, "We need to differentiate between those who spread animosity and orchestrate plots on the streets with a group of individuals who are under their influence without doing any criminal crimes or vandalism."
Addressing those who committed crimes or did sabotage acts, Fadavi said, "Unequivocally, decisive actions will be taken against those who committed crimes, riots and caused threats in recent uprisings and destroyed public properties."
Riots erupted in certain cities in Iran after Mahsa Amini, a 22-year-old woman, fainted in a morality police station in Tehran on September 13 and declared dead at hospital three days later.
Forensic medicine determined that she died because of a chronic disease in contrast to rumors of a blow to her head or other vital bodily organs.
However, the opportunists have been using the tragic death as an excuse to make violent attacks against police forces and commit acts of vandalism. So far, a number of armed forces and civilians have lost their lives because of such violent acts.
The foreign based foreign television networks, including the Saudi-funded Iran International, have also been fanning the flames of unrest in Iran.