Troupes pay tribute to Gen. Soleimani with "Flying with Burned Wings", "Abbas's Offering" 
January 2, 2023 - 17:57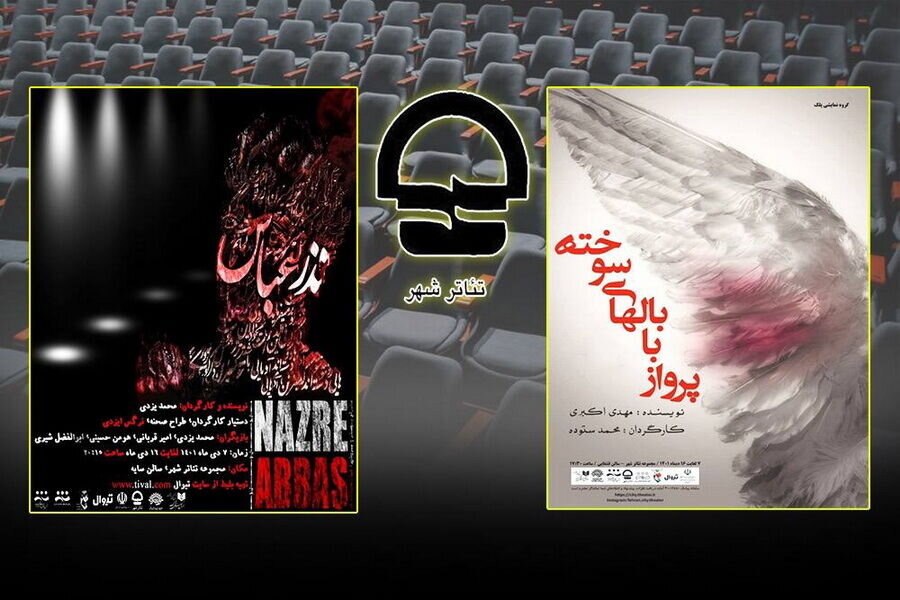 TEHRAN – Two troupes are paying homage to General Qassem Soleimani on the third anniversary of his assassination by performing the plays "Flying with Burned Wings" and "Abbas's Offering" in Tehran.
Written by Mehdi Akbari, "Flying with Burned Wings" is being directed by Mohammad Sotudeh at the Qashqai Hall of the City Theater Complex.
The story of the play is set in the Khajeh Khezr district. Gang members are threatening security in the neighborhood, but everything changes after Qassem arrives.
Starring Mehdi Tavakkoli, Taravat Tabibi, Hedyeh Fadai, Elaheh Tabrizi, and Fatemeh Hozuri, the play was staged at the 27th edition of the Tehran Theater Festival.
"Abbas's Offering", which focuses on an episode from General Soleimani's life, is being performed by director and writer Mohammad Yazdi's troupe at the Sayeh Hall of the complex.
Yazdi also plays a role in the play starring Amir Qorbani, Hooman Hosseini and Abolfazl Shiri.

The story of the play revolves around Abbas, a young thug with traces of scars left on his body from street fights. However, one major turning point comes when he is getting a tattoo on his back.
Dozens of cultural events are commemorating General Soleimani on the third anniversary of his assassination. The Quds Force chief was assassinated in a U.S. airstrike in Baghdad on January 3, 2020.
A highlight of the program is the 4th edition of the Divine Commander Theater Festival, which will commence on January 4, 2023, at his grave in the Shohada Cemetery of Kerman, his hometown.
The Association of the Revolution and Sacred Defense Theater and the Revayat Foundation launched the festival in 2020 to present General Soleimani's character, morale, and his method of management to provide a role model for the younger generations.
The Owj Arts and Media Organization is organizing a theatrical performance entitled "Jan-Fada" (The Dedicated") at Tehran's Velayat Park in memory of General Soleimani.
The performance, which focuses on the life story of General Soleimani, will run until January 15.
In addition, a documentary recalling episodes from General Soleimani's childhood years hit the silver screens across Iran on Monday.
Directed by Sasan Fallahfar, "A Trace of a Man" was produced at the School of Hajji Qassem Foundation, and the theaters are offering free tickets for all to commemorate the third anniversary of his assassination.
Photo: A combination photo shows posters for the plays "Flying with Burned Wings" and "Abbas's Offering".

MMS/YAW