Numerous homegrown vaccines to fight new strains
January 4, 2023 - 17:43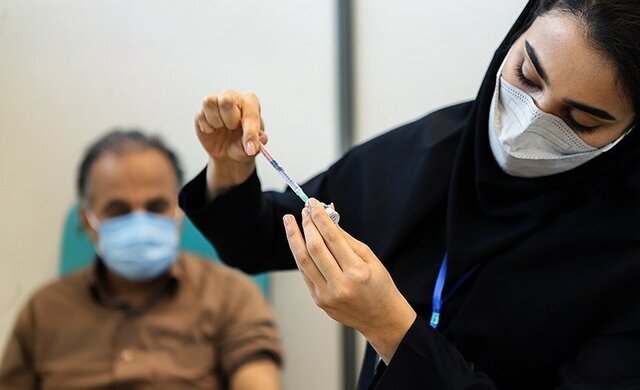 TEHRAN – The existence of several COVID vaccines makes the fight against the new strains easier, Shahnam Arshi, deputy director for the infectious diseases management department of the Ministry of Health, has said.
COVIRAN, Noora, PastoCovac, Fakhra, and SpikoGen are some of the vaccines made by Iranian experts.
Iran is dealing with the newly-emerged eighth wave of the pandemic, as three new strains of BQ1, XBB, and BA2, have been diagnosed recently in patients.
Within the next one to two months, the new wave of the pandemic will reach its peak, according to deputy health minister Hossein Farshidi.
The new wave is not as severe as the previous waves, but people are advised to inject the booster dose and to practice personal and social hygiene, especially avoiding gatherings and wearing masks in closed spaces that do not have proper ventilation, Arshi explained.
Currently, all entry points to the country, especially the borders, are under control and monitoring, and travelers must carry a 72-hour negative corona test, he added.
Recently, medical researchers announced that there is a risk of one of the Omicron variants in the world that is resistant to all available therapeutic antibodies, and the findings indicate that new treatments must be identified to deal with this substrain.
According to new research at a German institute, the new Omicron substrain, BQ.1.1, is resistant to all approved antibody treatments.
Omicron escapes neutralizing antibodies and causes symptomatic disease even in vaccinated or convalescent individuals due to mutations in the spike protein. This is known as an immune escape and is dangerous for high-risk populations, including the elderly and people with weak immune systems.
FB/MG