Tourism projects worth $125m underway in Kermanshah
January 10, 2023 - 23:38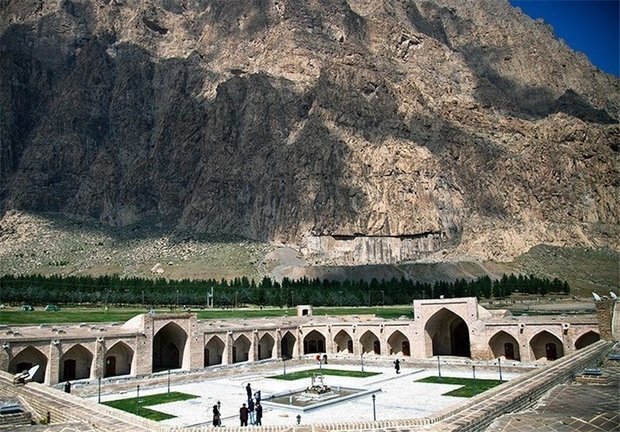 TEHRAN – Tens of tourism-related projects worth 50 trillion rials ($125 million) are currently underway across the western province of Kermanshah, the provincial tourism chief has said.
There was an investment in tourism of 200 billion rials ($500,000) last year, while this year's investment has reached about 50 trillion rials across the province, Mohammadreza Soheili explained on Tuesday.
In the field of handicrafts, strengths and weaknesses have been identified in the sales and branding sector, with several local and national brands taking part in export, packaging, and special advertising campaigns, the official added.
In addition, some measures have been taken to enhance the market for handicrafts, he noted.
A number of significant measures have been taken in the area of cultural heritage, particularly in the area of registering national and world heritage sites, he explained.
A total of six sites have been listed as national heritage, and Kurd Horse and Sassanid archeological landscape are being considered for UNESCO's World Heritage list, he mentioned.
Earlier this month, the official announced that Iran is completing an all-inclusive dossier for a Sassanid archeological landscape in Kermanshah province, to have it registered on the UNESCO World Heritage list.
With a high concentration on Taq-e Bostan, which embraces a magnificent series of large bas-relief carvings in Kermanshah, the archeological landscape is sought to be extended to Ctesiphon, an ancient city located 32 km southeast of modern Baghdad that served as the winter capital of the Parthian empire and later of the Sassanid empire, he added.
The Ministry of Cultural Heritage, Tourism and Handicrafts has decided to pursue a World Heritage listing for a Sassanid axis centered on Taq-e Bostan, the official said.
Taq-e Bostan embraces incredible Persian heritage on the base of a towering cliff, featuring extraordinary Sassanian bas-reliefs of ancient victorious kings.
Taq-e Bustan was originally the site of a Parthian royal hunting garden, but the Sassanians later added their own regal stamp. Its biggest alcove features elephant-mounted hunting scenes on the sidewalls and highlights the coronation of Khosrow II (r 590–628), beneath which the king rides off in full armor and chain mail (half a millennium before the European Black Prince made it fashionable.).
Kermanshah embraces a variety of awe-inspiring historical sites, including Taq-e Bostan and the UNESCO-registered Bisotun.
ABU/AM