Iran summons Iraqi ambassador over use of 'fake name' for Persian Gulf
January 11, 2023 - 19:37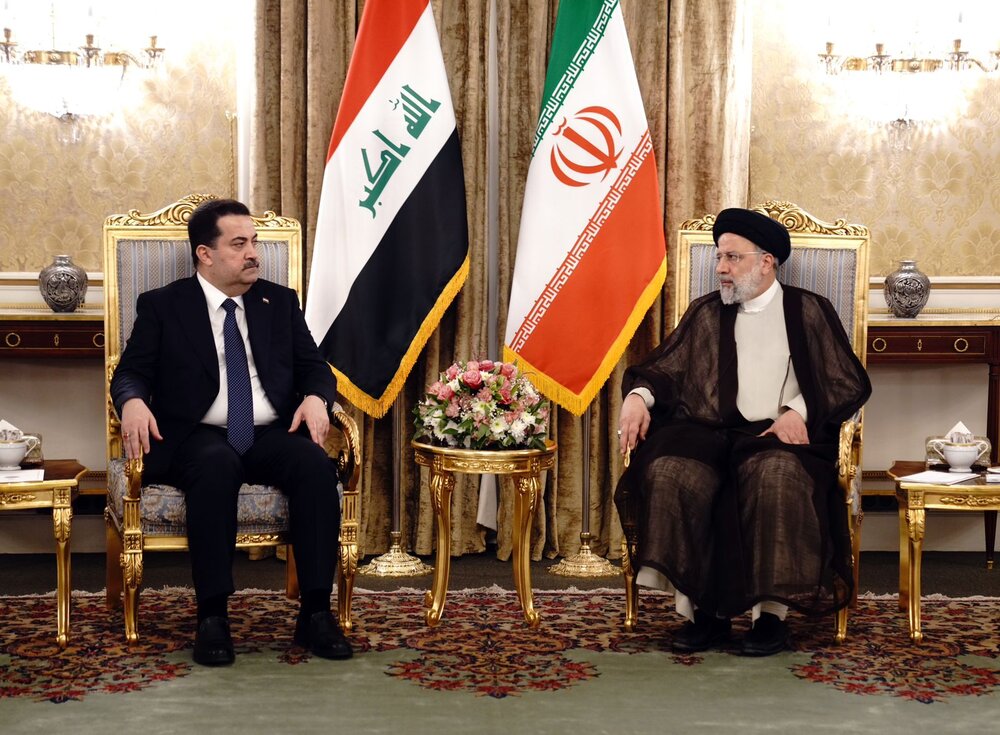 TEHRAN – Iranian Foreign Minister Hossein Amir Abdollahian announced Wednesday that Iran had summoned the Iraqi ambassador to Iran over Iraq's use of a fake name for the Persian Gulf. 
"In the wake of Iraqi authorities' use of a fake name for the Persian Gulf, we summoned the ambassador of Iraq to the Foreign Ministry and informed the Iraqi side of the great Iranian nation's sensitivity regarding the use of the accurate and complete phrase of Persian Gulf," Amir Abdollahian said, according to Iran's official news website IRNA.
He also said that Iraqi Prime Minister Mohammad al-Sudani has redressed his mistake of using another word for the Persian Gulf on social media platforms.
"We communicated our protest in this regard despite having strategic, brotherly, and deep relations with Iraq," the Iranian foreign minister said.
Iraqi officials used the word Arabian for the Persian Gulf during the Persian Gulf Cup 25 that is being held in Basra, southern Iraq.
Despite tensions over the nomenclature of the Persian Gulf, Iran and Iraq enjoy close relations. Prime Minister al-Sudani said on Tuesday that Tehran and Baghdad enjoy a historical relationship.
"The relationship with Iran is historical, and we have borders that extend for more than 1,200 kilometers, and there are cultural, religious and social commonalities," he said, according to Iran's official news agency INA.
He added, "Since the changes in 2003, Iran has been a supporter of the Iraqi political process and helped Iraq in the fight against the ISIS terrorist group. Relations are positive and within the framework of cooperation and support management, away from interfering in internal affairs," according to IRNA.
The Iraqi prime minister paid a visit to Iran in late November and met almost with all high-ranking Iranian officials, including Ayatollah Sayed Ali Khamenei, Leader of the Islamic Revolution.
In his meeting with Ayatollah Khamenei, al-Sudani expressed his thanks to the Islamic Republic for its support and assistance to Iraq in the war on terrorism.
He also highlighted the importance of sustaining bilateral relations between the two countries in various fields, according to a statement at the time by the prime minister's office.
The Iraqi prime minister affirmed that his government has placed the economy and services at the top of its priorities and expressed wishes that close relations with Iran would contribute to addressing these priorities.
During his visit to Tehran, al-Sudani also had a meeting with Iranian President Ebrahim Raisi. "The relations between the Islamic Republic of Iran and Iraq are different and top-tier, and the strengthening and deepening of bilateral relations should lead to the development and improvement of the level of regional and international interactions in order to establish as much peace and stability in the region and the world as possible," Raisi said in the meeting.
He noted, "Iran seeks to develop exchanges with Iraq in various commercial and energy fields, and holding regular meetings of the Cooperation Commission of the two countries can play an effective role in realizing this goal."