Movies from Iran to compete in Big Sky documentary festival
January 14, 2023 - 18:23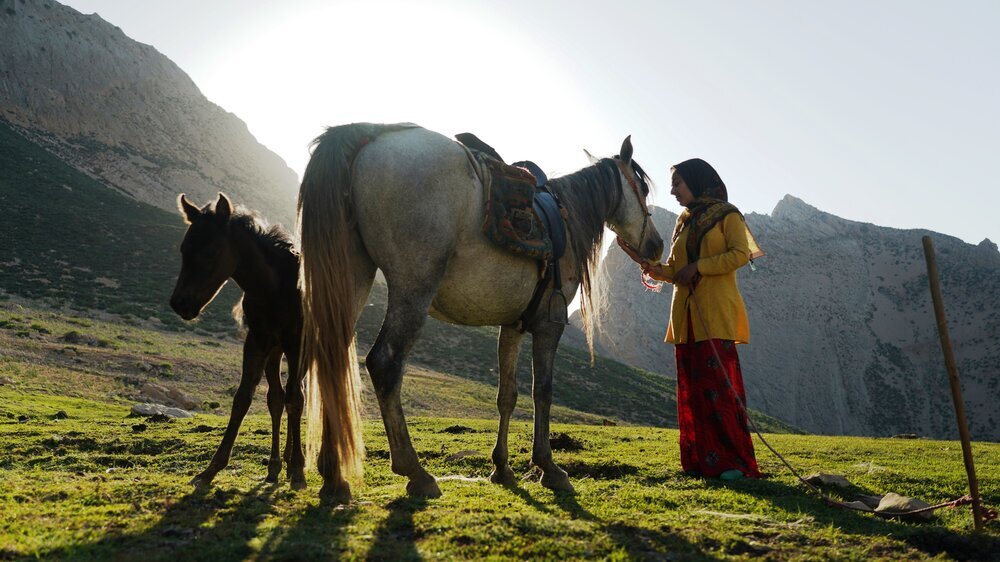 TEHRAN – Five Iranian movies will compete in the Big Sky Documentary Film Festival, which will take place from February 17 to 26 in Missoula, Montana.
"Kak Iraj" by Jamshid Farajvand, "Water, Wind, Dust, Bread" by Mehdi Zamanpur Kiasari, "Adam and Eve" by Saeed Taji Farouky, "The Dream of a Horse" by Marjan Khosravi and "Giselou" by Mohammad-Sadeq Esmaeili will be screened in different sections of the festival.
The short documentary "Kak Iraj" is about the part gardener and part artist, Kak Iraj, who makes all his tools from discarded materials. Living off the grid in a house made of stone, dirt, and old televisions he scours the land for useful detritus to maintain his impressive garden. Following him over the shifting seasons of a year Kak Iraj examines an unconventional lifestyle in a desolate and remote region of Iran.
"Water, Wind, Dust, Bread" follows two children Abolfazl and Setayesh in a remote border region of Iran as they play, work, study and struggle to support themselves.
"Adam and Eve" tells the story of a woman who seeks a divorce from her husband when his dishonesty comes to light. As she attempts to start her own farm and build her own home away from him she struggles with the strict divorce laws in Iran.
In "The Dream of a Horse", Shahnaz, the oldest daughter of a nomad family, loves writing and her stories are inspired by her lifestyle. Her father wants to marry her off to better the family's condition, but Shahnaz wants to pursue bigger dreams.
"Giselou" is about Zahra, whose husband abandoned her and her children 5 years ago. In order to acquire her children's birth certificates and finalize her divorce, she is forced to go looking for her husband in Afghanistan. This film follows Zahra on a brave and harrowing journey to gain independence and secure a future for her children.
"Rooted in the heart of the mountain west, the Big Sky Film Institute nurtures and elevates non-fiction films that have the power to transform our world, our culture, our youth and ourselves," the organizers of the Big Sky festival said.
Photo: "The Dream of a Horse" by Marjan Khosravi.
MMS/YAW