Iranian Army using drones equipped with smart weapons
January 14, 2023 - 19:11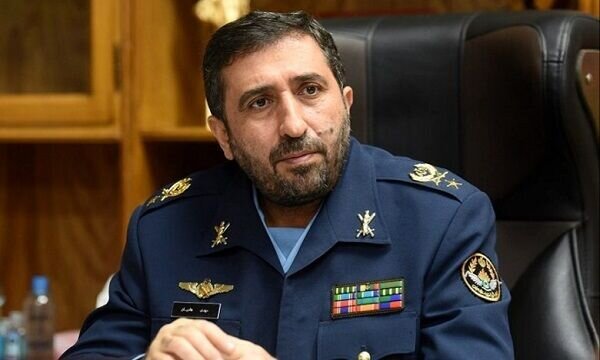 TEHRAN – A senior Iranian Army official has said that the Army uses drones equipped with smart weapons to strike distant targets. 
The official, Mehdi Hadian, who is deputy commander of the Iranian Army's Air Force, said the Army has boosted its combat capabilities by using drones that are equipped with smart and precision-guided weapons.
"In the combat organization of the Army Air Force, the use of UAV capabilities has a significant place. Especially, these systems have successfully performed combined operations with the Air Force fighters and have shown significant functions in the designed missions," he said, according to Iran's official news agency IRNA.
He added, "In general, the implementation of combined operations has played a major role in improving the combat power of the Air Force. UAV systems, while collecting information and providing appropriate electronic warfare functions, prepare the environment for the implementation of the Air Force fighter operations in combat conditions."
The deputy commander said, "In order to improve its combat power, the Army Air Force uses drones equipped with smart and precision-guided weapons to destroy distant targets. Today, UAV systems are used in the Air Force as an undisputed power."
He pointed out that UAV systems have had a significant impact on the role and performance of the Air Force. "Today, in various bases and operational units of the Air Force, we see the presence of a wide range of UAVs with different capabilities that protect the country's skies," he stated.
In August last year, the Iranian Army held massive drone drills, which lasted for two days and covered all over Iran. The Coordinating Assistant to the Commander of the Iranian Army, Rear Admiral Habibullah Sayyari, announced that during these exercises, modern drones that were produced at the Ministry of Defense in cooperation with knowledgeable companies were tested.