National conference to discuss health tourism in Golestan
January 16, 2023 - 22:0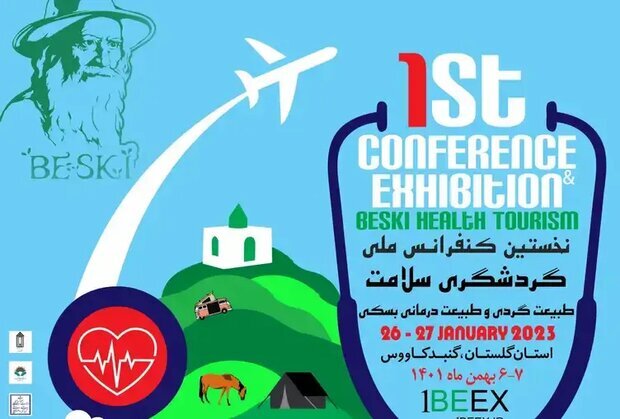 TEHRAN – The northern province of Golestan is getting prepared to hold a conference on health tourism on January 26, the provincial tourism chief has said.
Medical tourism and sustainable development, branding, and digital marketing for health tourism and nature tourism will be among the topics discussed at the two-day event honoring Gholam-Ali Beski, a late Iranian physician and environmentalist, Mohammad-Javad Savari explained on Monday.
As part of the conference, participants will also learn about lifestyle modification, nutrition, exercise therapy, and naturopathy's role in recovery, relaxation and harmony with nature's energies, the official added.
Born in 1931, Gholam-Ali Beski dedicated a lifetime to protecting the environment and promoting public awareness of climate change. He was known as the "father of nature", for his courageous efforts on preventing deforestation and conserving nature.
According to available data, Iran hosts an average of one million medical tourists each year. "About one million medical tourists, mainly from the neighboring countries, arrive in Iran annually," Mohammadreza Tarjoman, who presides over the Health Ministry's tourism office, said last April.
"The majority of inbound medical passengers come from the neighboring countries, including Iraq and Afghanistan," the official said. Talking about hospitals and clinics, he said a selection of 200 Iranian medical centers have permission to accept foreign patients.
Experts believe medical tourism in Iran is a win-win opportunity both for the country and foreign patients, as they are offered affordable yet quality treatment services and the country gains considerable foreign currency. Amongst Iran's trump cards are the presence of credible surgeons and physicians, cutting-edge medical technologies, high-tech medicine and diverse specializations, super affordable procedures, and finally its hospitable people.
Iran seeks to exceed its yearly medical travelers to around two million in [calendar year] 1404 (March 2025-March 2026).
ABU/AM