Iran-EAEU FTA to go operational by late September
January 20, 2023 - 12:39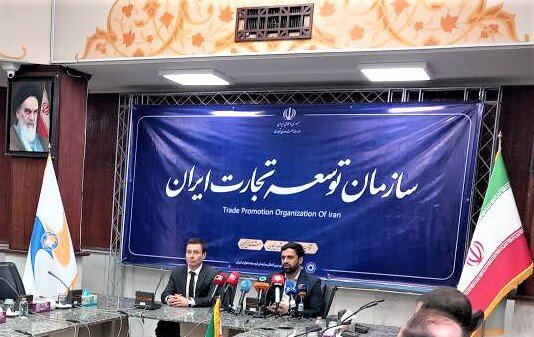 TEHRAN – Head of Iran's Trade Promotion Organization (TPO) has said the long-awaited free trade agreement (FTA) between the Islamic Republic and the Eurasian Economic Union (EAEU) is going to be put in effect by mid-Iranian calendar year 1402 (late September).
Alireza Peyman-Pak made the remarks after a meeting with Minister in charge of Trade of the Eurasian Economic Commission Andrey Slepnev in Tehran on Thursday, the TPO portal reported.
"In the last two and a half years, more than 30 rounds of negotiations have been held with the representatives of five member countries of the Eurasian Union, and thank God, we reached a final agreement in this round," the TPO head said.
According to Peyman-Pak, during the Thursday meeting, the two sides concluded their negotiations and the draft of the agreement was finalized.
The official noted that the list of the commodities to be included in the FTA has been also finalized, saying: "The two sides made the final talks today, according to which 90 percent of the items were put on the green trade list with the rest 10 percent enlisted as forbidden items."
He noted that the FTA will have a significant positive effect on the volume of trade between the two sides.
In the meantime, the EAEU trade minister said that the five members of this union attach special significance to cooperation with Iran.
Slepnev said that Iran is a close ally of Russia and other EAEU member countries. He also believed that the preferential trade agreement between the two sides led to an expansion of economic cooperation with Iran.
Despite all the restrictions caused by the outbreak of the coronavirus disease, EAEU's trade with Iran has grown by 20 percent over the past year, the official said.
Iran and EAEU reached a preferential trade agreement in 2018 based on which about 862 commodity items are currently subject to preferential tariffs.
The agreement came into effect on October 27, 2019.
The value of trade between Iran and the EAEU members reached $5.643 billion during the previous Iranian calendar year 1400 (ended on March 20, 2022), registering a 66-percent rise compared to the figure for the preceding year.
According to the former Spokesman of the Islamic Republic of Iran Customs Administration (IRICA) Ruhollah Latifi, the weight of Iran-EAEU trade in the mentioned year stood at over 13.127 million tons which was also 51 percent more than the preceding year.
Iran exported 2.77 million tons of commodities worth over $1.170 billion to the mentioned union to register a 3.5 percent increase in terms of weight and 12 percent growth in terms of value.
EF/MA
Photo: TPO Head Alireza Peyman-Pak (R) and Minister in charge of Trade of Eurasian Economic Commission Andrey Slepnev