Makran development should be viewed from all political, economic aspects: SCFR
January 21, 2023 - 16:59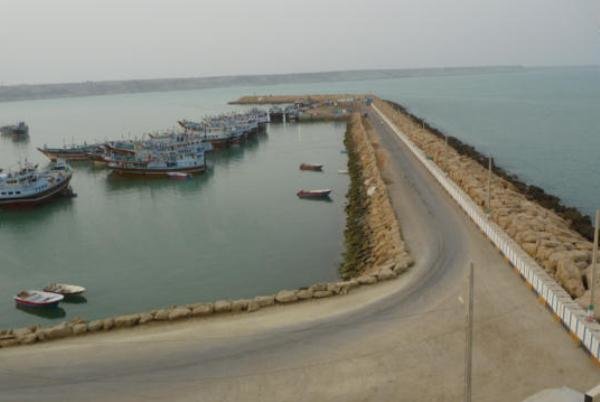 TEHRAN – In recent days the Strategic Council on Foreign Relations (SCFR) hosted preliminary sessions on National Conference for Development of Makran Coasts with a focus on governance and sea-based economic diplomacy.
The attendees, comprised of group of scholars and political and economic officials, analyzed and surveyed the drivers of knowledge-based development on the coasts of Makran, regional and global partnerships and competitions, the SCFR website reported.
The meeting was hosted by the SCFR in cooperation with the Economic Diplomacy Research Center of Imam Sadeq University.
The National Conference for Development of Makran Coasts will be held in the calendar month of Esfand (February-March). A number of institutions and organizations will participate in the meeting.
Sorena Sattari, head of the SCFR Science and Technology Commission, said Iran is weak in maritime economy. "It is not suitable for a country with several kilometers of maritime borders not to use this capacity in the field of food security. Iran imports 10 to 12 billion dollars of animal feed per year, while it can take advantage of marine capacities to produce animal feed," Sattari stated.
He cited fish farming in cages, development of shrimp farming and tourism among the economic advantages of Makran.
Talking in the fourth pre-session of the conference, Abbas Araghchi, the SCFR secretary emphasized that it is necessary to clarify the general policies regarding the process to develop Makran.
"We believe that development of Makran, which is a giant project, will not take place in a vacuum. It is natural that the issue should be viewed from all political, legal and economic aspects," he stated.
Laws insufficient for entry of foreign investors
The next speaker, Mohammad Khazaei, secretary general of the Iranian Committee of International Chamber of Commerce, emphasized the importance of security issues in that region and stated: "In the past fifty years, we have spent over seven thousand billion tomans (one toman is equal to 10 rials) for that region, but this figure is very low. The first alarm and danger for the Makran region was conveyed to the government in the 6th Development Plan by the Supreme Leader, but what has happened positively since 2009? What is the executive, financial and administrative and technical plan for Makran development?"
Khazaei stressed: "It is impossible to do this with the resources included in the country's budget. To develop that region with all the ideals that have been proposed, we need tens of billions of dollars. Where is the role of the private sector and the security of the private sector? We must pay attention and answer this serious question that do we want Makran to develop? If the foreign investor is due to come, are our laws sufficient? I would say it is not enough. Guarantees are very important and finance discussions are important in this regard and these issues should be addressed."
Makran development with domestic resources neither possible, nor desirable
Gholamreza Ansari, the former deputy chief of the economic diplomacy at the Foreign Ministry, also told the meeting that "Makran can push Iran's economy towards industrial and commercial development with a sea-oriented perspective and save Iran's future, especially in the water sector. Also, Makran can be very useful for Iran's trade with the world and the region to supply and compensate Iran's backwardness in recent years. Today, West Asia is moving rapidly on the path of economic competition, and Iran has been left behind due to cumbersome laws and regulations."
Ansari added: "Without a regional and international perspective with a clear comprehensive and detailed plan from the system…, this project cannot be carried out or the real value of Makran cannot be revealed. On the other hand, I believe that the development of Makran with domestic resources is neither possible nor desirable."
Noting that Makran has the capacity to attract millions of people for economic purposes who are moving to the north of the country due to lack of water, Ansari said: "The coast of Makran is very significant due to its connection with Antarctica, and it provides Iran's rights in Antarctica and adds to Iran's great capacities. In addition, this region is important and sensitive for the region and the world in terms of energy transit."
Need to pay attention to north-south corridor
Seyed Rasool Mousavi, the assistant foreign minister, suggested that development of Makran should be connected with the north-south corridor plan.
"No development is possible unless we define ourselves in one of the corridors that are being implemented in the region and around Iran," Mousavi suggested.
He stated that China's strategy, which was introduced in 2013, has taken different forms since then.
Regional strategies have been formulated for economic development, citing India, Japan, South Korea, Russia, Europe, Turkey and Pakistan as examples, he pointed out.
Emphasizing that Iran should put its economic and commercial development project on the north-south corridor, Mousavi said: "An American official has said that Iran's investment in the north-south route is a big threat to the United States."
Makran coasts, an opportunity to develop market for knowledge-based companies
Mehdi Elyasi, deputy vice-president for Policy Making and Development of Knowledge-based Science, Technology and Economy, said Makran coast has provided a good opportunity for promoting market for knowledge-based companies and innovative activities.
"For this purpose, priorities and approaches must be clear, and we at the science office are trying to draw up development programs of this region… so that it can be effective in countering challenges," Elyasi remarked.