First agritourism farm to make debut in North Khorasan
February 4, 2023 - 20:30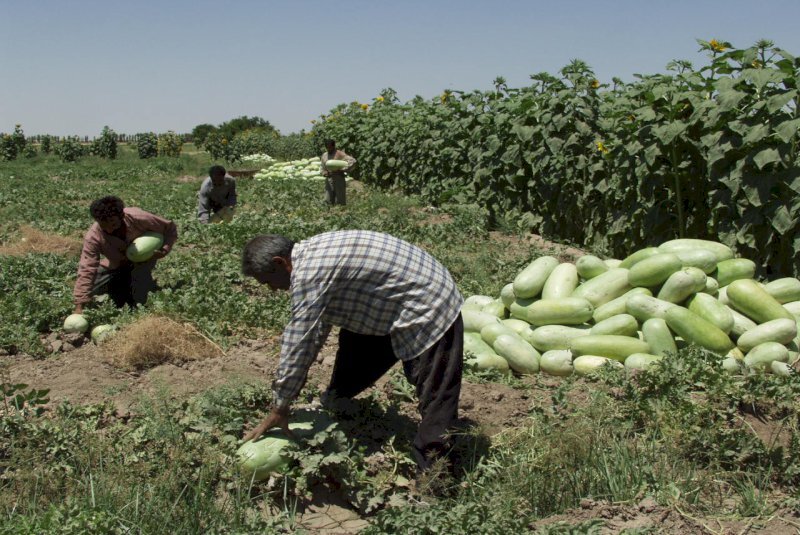 TEHRAN – The first-ever agritourism permit in North Khorasan province, northeast Iran, has been issued for a vast farm, the deputy provincial tourism chief has said.
Such permits are granted to eligible farm owners in the country to launch agritourism businesses, aiming to set certain standards in a move to ensure the quality of their services.
An investment value of 177 billion rials ($442,000) has been channeled into the project, Abolfazl Esmaeili explained on Saturday.
Setting up in an area of 23 hectares, the farm is expected to create jobs for 20 local people, the official added.
The farm includes five greenhouses, two ponds for fish farming, 1.5 hectares of agricultural fields, and a traditional restaurant, he noted.
Agritourism is a relatively new branch of the travel industry in which tourists stay with local people in rural areas. Farm/ranch recreation refers to activities conducted on private agricultural lands, which might include fee-hunting and fishing, overnight stays, educational activities, etc.
Experts believe that in addition to customer services jobs, agritourism pays special attention to the production sector, saying agricultural tourism is much more important and practical than other branches of tourism because it creates a new chain and diversity in the field of production and services.
Agritourism and nature-tourism enterprises might include outdoor recreation (fishing, hunting, wildlife study, horseback riding), educational experiences (cannery tours, cooking classes, or tea or coffee tasting), entertainment (harvest festivals or barn dances), hospitality services (farm stays, guided tours, or outfitter services), and on-farm direct sales (u-pick operations or roadside stands).
Agritourism is a subset of a larger industry called rural tourism that includes resorts, off-site farmers' markets, non-profit agricultural tours, and other leisure and hospitality businesses that attract visitors to the countryside.
Local travel insiders believe that traveling in North Khorasan is gaining momentum by degrees, creating lucrative opportunities for the tourism industry.
According to Lonely Planet, most foreign tourists pass straight through North Khorasan in transit between Mashhad and Gorgan, but if you have time to explore, it's worth diverting south from the capital, Bojnurd, towards Esfarayen, famed for its wrestling tournaments, the remarkable citadel of Belqays and the partly preserved stepped village of Roein some 20km north.
ABU/AM