Pir-e Shaliar: Iranian Kurds celebrate folk winter festival
February 4, 2023 - 18:13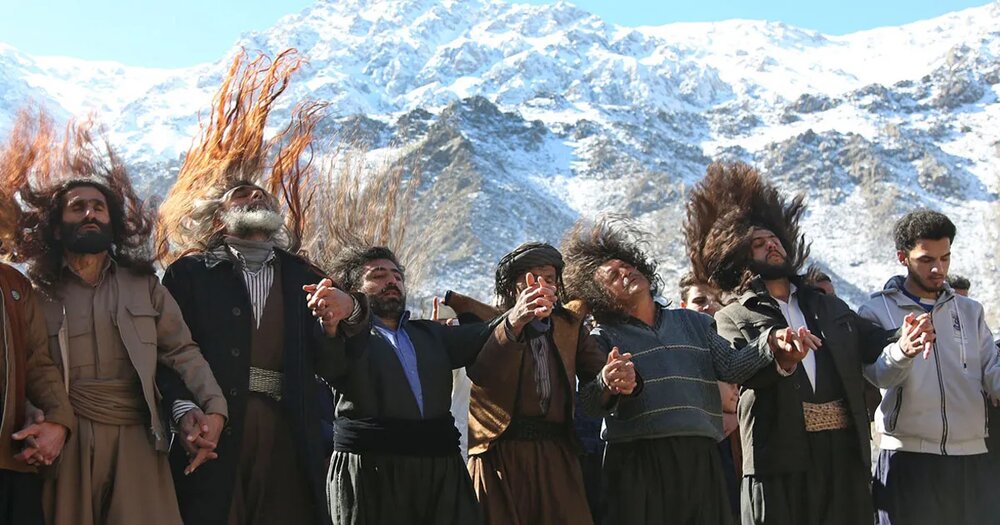 TEHRAN – Iranian Kurds in Uraman-Takht and its surrounding districts have celebrated Pir-e Shaliar, a folk winter festival that marks abundance and good fortune.
For Iranian Kurds, Pir-e Shaliar is a revered folk hero who is remembered for his reputed healing powers and mojo, which the locals believe could populate the land with livestock and crops in times of need. The persona is related to Zoroastrian times, before the advent of Islam.
The multi-day festival typically begins before dawn in late January, with kids handing out walnuts as gifts, knocking on doors, and receiving treats from the villagers in return. The festival usually reaches its climax on the 15th day of the month Bahman, which falls on February 4, this year.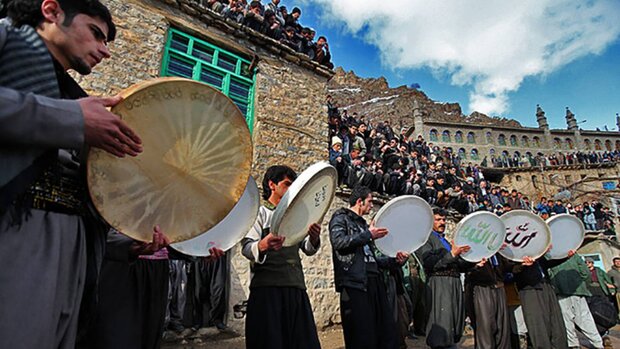 People leave their terraced homes, where the courtyard of one is the roof of another, to observe the ritual. The dervishes of the area gather as the local drum, Daf, is played, swaying their long hair through the air as they chant and dance.
Sheep and goats are sacrificed as the day breaks. Then, a special soup called "Veloshin" is cooked for all people.
Residents celebrate the occasion by praying and receiving blessings. In the end, the soup will be shared by all the villagers.
Before the night, men gather in Pir-e Shaliar's home and continue their custom of reciting prayers and playing the dafs as their ultimate homage to the legendary figure of the area.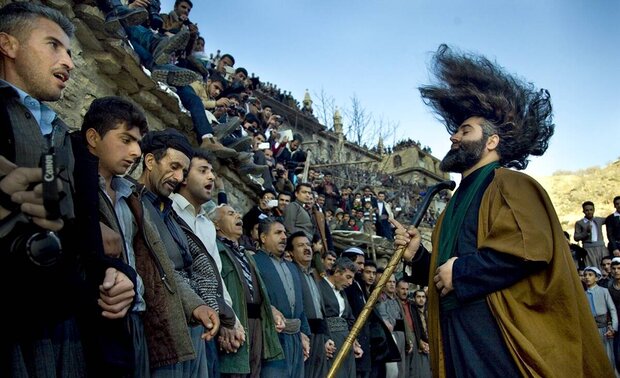 According to legend, Shah-Bahar Khatoun, the beloved daughter of the king of Bukhara, was miraculously healed by Pir-e Shaliar, and as payment, he was allowed to wed the girl.
Uraman region is considered a cradle of Kurdish art and culture from the days of yore. Stretched on a steep slope of Sarvabad county, the village is home to dense and step-like rows of houses in a way that the roof of each house forms the yard of the upper one, a feature that adds to its charm and attractiveness.
The name Kordestan refers to the region's principal inhabitants. After the Turkish invasion of Iran in the 11th century CE (Seljuk period), the name Kurdistan was applied to the region comprising the northwestern Zagros Mountains. It was during the reign of Abbas I the Great of Iran's Safavid dynasty (1501–1736) that the Kurds rose to prominence, having been enlisted by Abbas I to help stem the attacks of the marauding Uzbeks from the east in the early 17th century.
AFM