Ardabil untapped market for culinary tourism, official says
February 5, 2023 - 22:0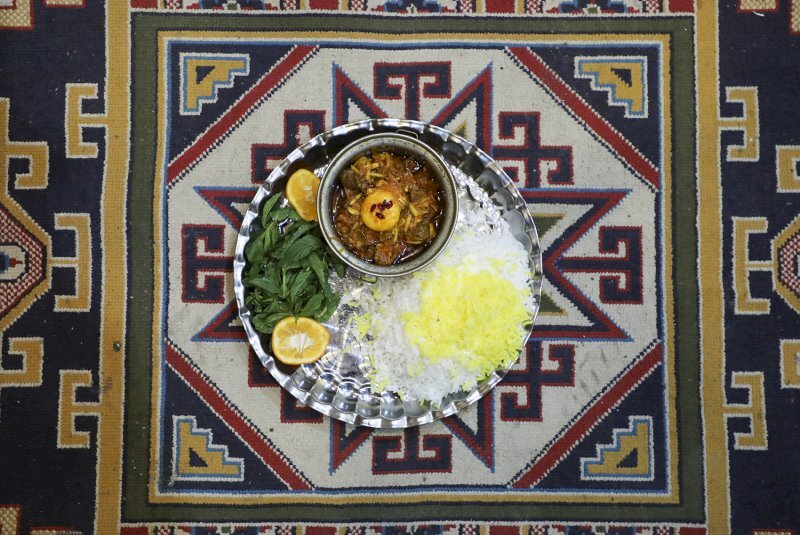 TEHRAN – The northwestern Ardabil province holds considerable potential to become a food tourism hub of the country, a provincial tourism official has said.
Ardabil has 2,500 traditional dishes and more than 100 types of beverages, but only about 800 of these items have been included in cookbooks and related research articles, and only about 20 to 30 of these are familiar to people, Ravanbakhsh Nayeb Pashai explained on Sunday.
There is a lot of value in the local food that is cooked in Ardabil province, but food tourism is not recognized as a new branch in the province yet, he added.
However, the tourism ministry has been working on preparing an atlas for food tourism in the province for the past few years, he noted.
Food tourism in Ardabil province can be developed through tours under the title of participation in traditional food education and cooking classes can be held in these tours to boost gastronomy, he mentioned.
Using this method, tourists can participate in the preparation and purchase of organic food ingredients in rural houses, and with this, the province can define its new goal and destination for tourism, he stated.
Iran is the paradise of foodies. Every province and even every city of Iran has its specific delectable dishes. So, one can enjoy a wide range of foods here in Iran and Kermanshah is one of the most popular places among foodies.
The cornerstone of every Persian meal is rice or Polo. Persian cuisine is, above all, about balance — of tastes and flavors, textures and temperatures. In every meal, even on every plate, you'll find both sweet and sour, soft and crunchy, cooked and raw, hot and cold.
No Persian meal is complete without an abundance of herbs. Every table is set with sabzi-khordan, a basket of fresh herbs, radishes, and scallions, which are eaten raw and by the handful, often tucked into a piece of fresh flatbread with a bite of feta, cucumber or walnuts.
Experts believe that food tourism has become one of the most dynamic and creative segments of tourism and, at the same time, has naturally positioned itself as an element of diversification of tourism with a high impact on the promotion of sustainable development at the regional and local levels.
In 2020, Iran joined an online campaign launched by the UNWTO to promote gastronomy as an essential part of tourism. Iranian cuisine, usually dominated by fragrant herbs, varies from region to region. It principally accentuates freshness, deliciousness, and colorfulness.
Sprawling on a high, windswept plateau, Ardabil is well-known for having lush natural beauties, hospitable people, and its silk and carpet trade tradition.
Ardabil is very cold in winter and mild in summer, attracting thousands every year. The capital city of Ardabil is usually recorded as one of the coldest cities in the country in winter.
ABU/AM