First volume of Husserl's "Logical Investigations" published in Persian 
February 6, 2023 - 18:14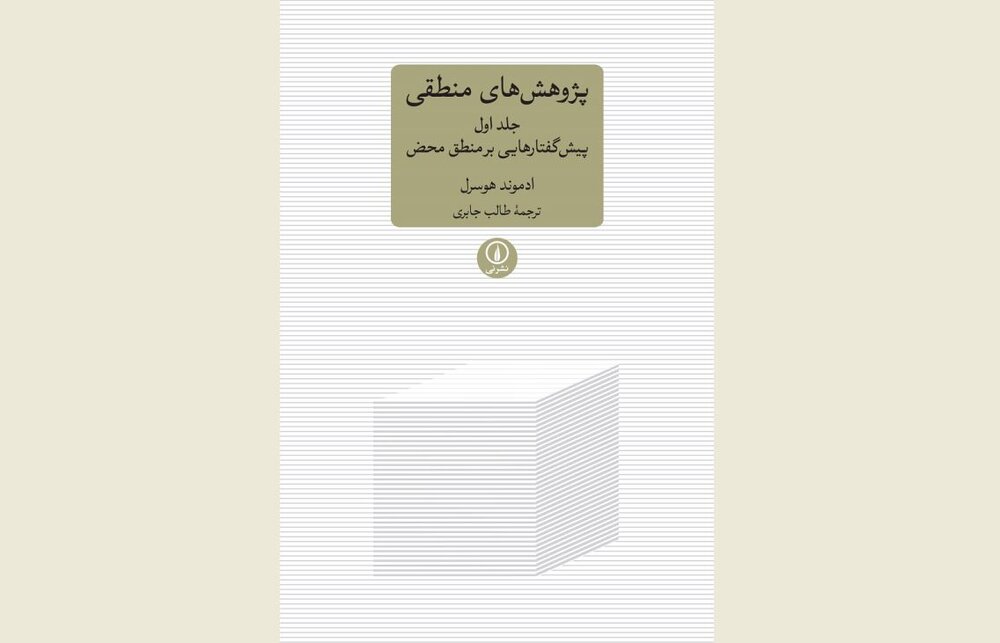 TEHRAN – The Ney publishing house in Tehran has recently published the first volume of German philosopher Edmund Husserl's book "The Logical Investigations" in Persian.
Taleb Jaberi is the translator of the book originally published in 1900.
Written in two volumes, the book illustrates the philosophy of logic and criticizes psychologism, the view that logic is based on psychology.
The work has been praised by philosophers for helping to discredit psychologism, Husserl's opposition to which has been attributed to the philosopher Gottlob Frege's criticism of his Philosophy of Arithmetic (1891).
"The Logical Investigations" influenced philosophers such as Martin Heidegger and Emil Lask, and contributed to the development of phenomenology, continental philosophy and structuralism.
It has been compared to the work of the philosophers Immanuel Kant and Wilhelm Dilthey, the latter of whom praised the work.
However, the work has been criticized for its obscurity, and some commentators have maintained that Husserl inconsistently advanced a form of psychologism, despite Husserl's critique of psychologism.
When Husserl later published "Ideas" in 1913, he lost support from some followers who believed the work adopted a different philosophical position from that which Husserl had endorsed in "The Logical Investigations".
Husserl acknowledged in his manuscripts that the work suffered from shortcomings.
Husserl is the founder of phenomenology and "The Logical Investigations" is his most famous work.
It had a decisive impact on twentieth-century philosophy and is one of few works to have influenced both continental and analytic philosophy.
Photo: Front cover of the Persian edition of Edmund Husserl's book "The Logical Investigations".
MMS/YAW