Qajar-era palace reopens doors to public following years of closure
February 11, 2023 - 19:27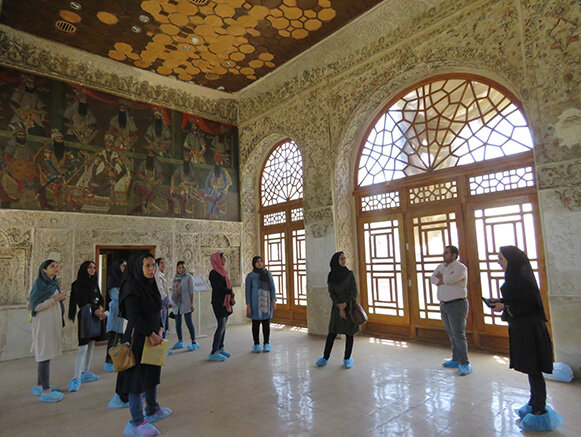 TEHRAN – After years of being closed, the Qajar-era (1789-1925) Soleymanieh Palace in Karaj, Alborz province, has reopened its doors to the public, a local tourism official has said.
Previously, there was the only access to this palace during Noruz holidays (Iranian New Year) for years, ISNA quoted Yahya Darai as saying on Friday.
There have been restorations made to the historical monument in preparation for reopening, but more rehabilitation work is needed so that it can become a museum palace, the official added.
A former royal residence in Karaj, the Soleymanieh Palace is notable for the paintings inside depicting several Qajar kings and their sons and brothers. On the banks of the Karaj River, the building was built by order of Fath Ali Shah (r.1797–1834) in a large garden.
As stated in the narratives, the building was constructed in honor of the birth of Soleyman Mirza, Shah's 34th son.
There once stood a five-story Safavid tower nearby, but it was demolished and now only the first floor remains.
The palace was registered on the national heritage list in 1949.
Alborz province is surrounded by Mazandaran, Tehran, Markazi, and Qazvin provinces. Its name is driven by the Alborz Mountains. A significant part of the mountains is located in the northern part of the province.
Historical resources and documents, as well as archeological studies, indicate that Alborz has a rich culture dating back to prehistoric times.
ABU/AM