"Persian Prince" Kazemi a man of many accolades
February 12, 2023 - 14:22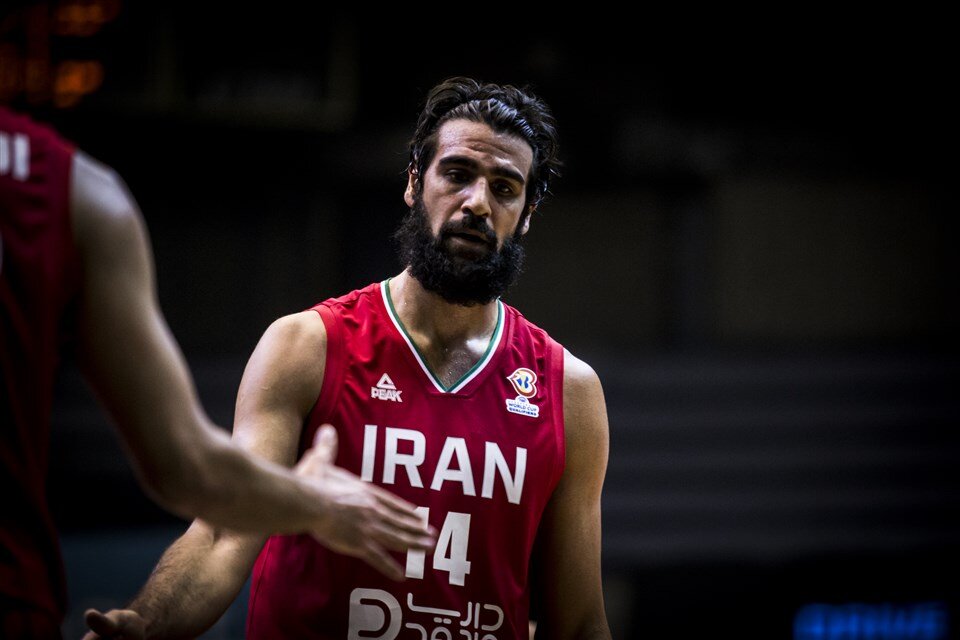 TEHRAN – Arsalan Kazemi, "Persian Prince" of basketball, is the first basketball player from Iran to play in NCAA Division I and the first player from country to be drafted in the NBA.
He won Asia Cup medals, Asia Challenge medals, Asian Games medals, and Asia Champions Cups over the years as a key piece of Team Melli.
Kazemi was even voted by the fans on fiba.basketball for the "Dunk of the Decade" as well.
After being a consistent performer through the Asian Qualifiers, Kazemi can now add another title to his resume - current All-Time World Cup Qualifiers leader in rebounds.
That's not just the All-Time lead in the Asian Qualifiers. Among all of the players that have played in the European Qualifiers, African Qualifiers, and Americas Qualifiers as well… no other player has grabbed more rebounds that the 2.02M (6'8") forward from Esfanhan.
This should come as no surprise to the fans that know Kazemi well, as they have witnessed time and again the rebounding prowess of the athletic forward.
Right from the start of the World Cup 2023 Asian Qualifiers, Kazemi already made history by collecting the most rebounds in a single World Cup Qualifiers game (26 rebounds) while also recording the second-ever triple-double in the World Cup Qualifiers (10 points, 12 assists).
He's also had three other games in these Qualifiers with 17 rebounds. Over the course of 16 games in both the 2019 and 2023 World Cup Qualifiers cycles, Kazemi is averaging 10.5 rebounds per game.
And he's probably not done adding on to that total of 168 boards just yet.
For the upcoming sixth window of the Asian Qualifiers, the Iran Basketball Federation (IRIBF) has announced a training camp roster to prepare for the important upcoming games. Kazemi is among one of the names listed, which means there is a good chance he will be suiting up and grabbing more rebounds as Iran go up against Japan on 23 Feb. and China on 26 Feb.
Kazemi has a sizable 20-rebound lead in the All-Time standings ahead of Venezuela's Nestor Colmenares (who is on the team's preliminary roster) and Georgia's Giorgi Shermadini. Can he hold onto that cushion and wrap up his second World Cup Qualifiers run as the All-Time leader in rebounds?
Source: FIBA