Lotus Wetland in northern Iran made national heritage
February 13, 2023 - 23:19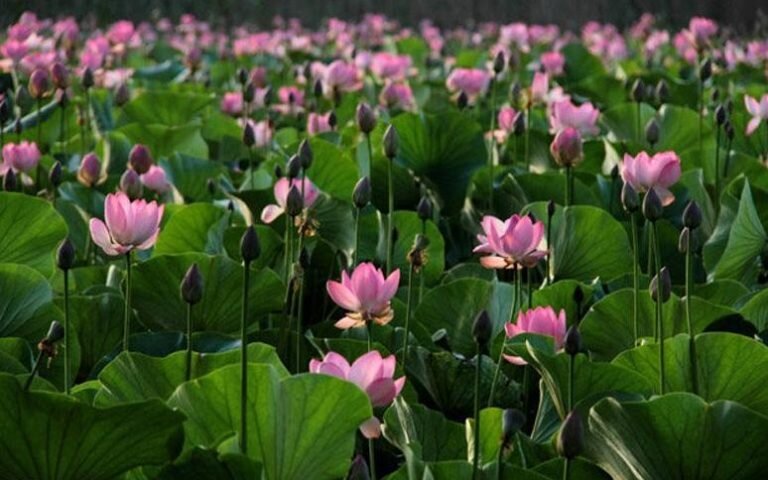 TEHRAN – Lotus Wetland in Bobol, northern Mazandaran province has recently been inscribed on the national heritage list of Iran, the provincial tourism chief has said. 
Due to the beauty of its landscape, the biodiversity and the fact that it is an important bird habitat, the wetland was added to the prestigious list, Sadeq Barzegar explained on Monday.
Back in December, the official announced that the natural heritage in the west part of Mazandaran deserves to be recognized as part of the tourism network of the province.
A variety of natural resources exist in Mazandaran could attract tourists, but they need to be better promoted, he said.
Both tourists and investors, as well as local officials, should be aware of and exposed to these natural assets so that appropriate measures can be taken to use them more effectively, the official added.
Lakes, waterfalls, forests, parks, caves, and other natural attractions make the province a paradise for nature lovers, he noted.
Throughout the year, Mazandaran hosts millions of tourists from all parts of the country due to its many natural sights, such as the forest and the sea.
Sandwiched between the towering Alborz mountain range and the Caspian Sea, Mazandaran has a rich yet turbulent history. An early civilization flourished at the beginning of the first millennium BC in Mazandaran (Tabarestan).
Its insecure eastern and southeastern borders were crossed by Mongol invaders in the 13th and 14th centuries. Cossacks attacked the region in 1668 but were repulsed. It was ceded to the Russian Empire by a treaty in 1723, but the Russians were never secure in their occupation. The area was restored to Iran under the Qajar dynasty.
The northern section of the region consists of lowland alongside the Caspian and upland along the northern slopes of the Alborz Mountains. Marshy backlands dominate the coastal plain, and extensive gravel fans fringe the mountains. The climate is permanently subtropical and humid, with very hot summers.
Having an opulent tourist circuit with 26 UNESCO World Heritage sites, of which the vast Hyrcanian Forest and Lut Desert are among the natural properties, Iran seeks to acquire a greater share of the global tourism industry by 2025.
ABU/