Iran, China ink industrial deals worth $3.5b during Raisi's visit to Beijing
February 18, 2023 - 14:16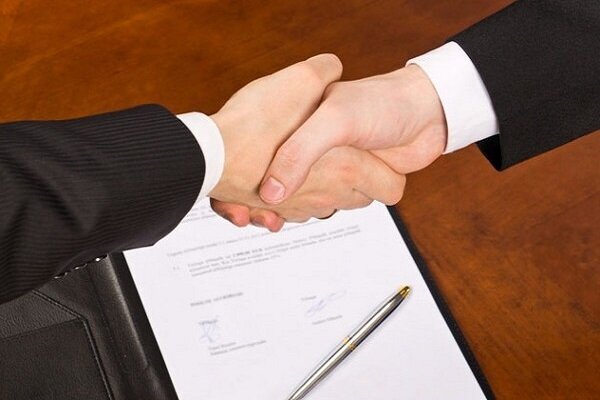 TEHRAN – Head of Iran's Trade Promotion Organization (TPO) Alireza Peyman-Pak said Iran and China have signed industrial contracts worth $3.5 billion during President Ebrahim Raisi's visit to the Asian country, IRIB reported on Friday.
"During the recent visit of president Raisi to China, we signed 19 documents, contracts, and agreements in the fields of industry, mining, and trade, apart from another 20 major documents; the signed contracts are valued at 3.5 billion dollars," Peyman-Pak told the national TV.
According to the official, prior to the president's visit, Industry, Mining, and Trade Minister Reza Fatemi-Amin traveled to China and visited factories and large industrial complexes not only in Beijing but also in China's other major cities and serious negotiations took place between the two sides.
Peyman-Pak noted that the signed contracts and agreements have been in a variety of fields including mining, auto industry, digital platforms, exports, holding joint exhibitions, steel industry and etc.
Heading a high-ranking delegation, President Raisi arrived at Beijing International Airport on February 14 morning local time and was welcomed by China's Minister of Culture and Tourism Hu Heping.
Later that day Raisi officially met his Chinese counterpart Xi Jinping in a ceremony held at the headquarters of the National People's Congress of China in Beijing.
During President Raisi's stay, Iranian and Chinese officials inked 20 major documents of cooperation in various fields including crisis management, tourism, communication and information technology, environment, international trade, intellectual property, agriculture, export, healthcare, media, sports, and cultural heritage.
Iran's Agriculture Minister Javad Sadati-Nejad, who accompanied President Raisi on his visit to China, said that the Chinese president is interested in Iranian agricultural, food, and dairy products, and such products can conquer China's one-billion markets more than ever.
The agriculture minister also referred to exporting citrus fruits, honey, and fish to China during President Raisi's tenure, arguing that the Iranian agricultural products are now conquering the large Chinese markets.
Finance and Economic Affairs Minister Ehsan Khandouzi was also among the president's companions. On the sidelines of the visit, he referred to the meeting between the presidents of the two countries and expressed hope that this meeting will lead to tangible growth in economic exchanges and mutual investment between the two countries in the coming years.
EF/MA