By Sara Atta
Wikileaks: Leaks of US secret documents that shook the world
February 18, 2023 - 23:49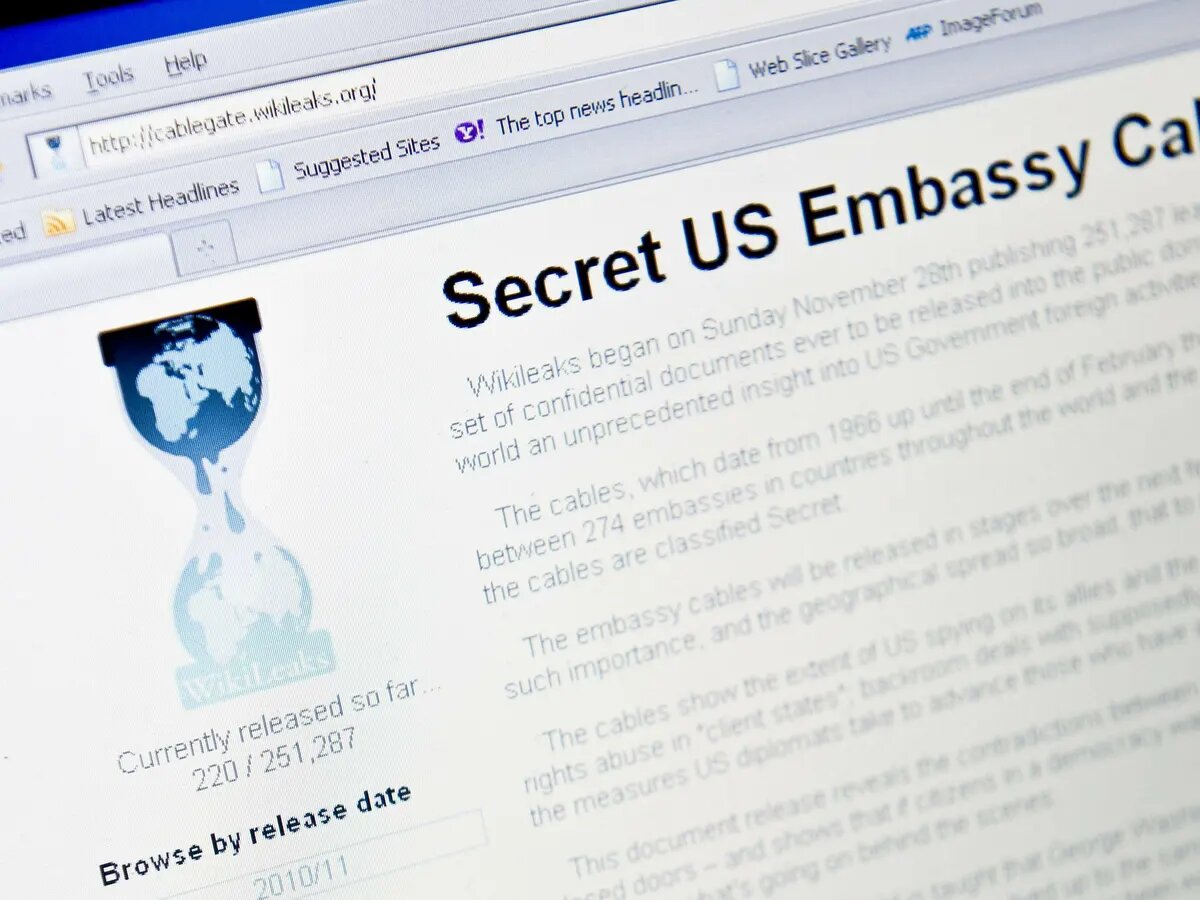 TEHRAN – On February 18, 2010, WikiLeaks published a leaked diplomatic cable provided by Chelsea Manning who provided the website with hundreds of thousands of classified documents in what was believed to be the largest unauthorized release of state secrets in US history.
Since it launched in 2006, Wikileaks has become renowned for publishing thousands of classified documents covering everything from the film industry to national security and wars.
WikiLeaks was already established as an online outlet for posting secret documents from anonymous leakers well before its massive disclosure of U.S. government and military information in 2010.
To its supporters, the WikiLeaks disclosures have revealed a wealth of important information that the U.S. government wanted to keep hidden, particularly in the wars in Iraq and Afghanistan.
Wikileaks has published hundreds of thousands of documents leaked by former US Army intelligence analyst Chelsea Manning.
Manning was deployed to Iraq in October 2009. Her job gave her access to all manner of classified and sensitive information from various organs of the state. On January 5, 2010, she began downloading massive amounts of material, starting with 400,000 documents pertaining to the Iraq War.
On February 18, 2010, Manning sent WikiLeaks the cable known as "Reykjavik 13". WikiLeaks posted the leaked diplomatic cable detailing discussions between American diplomats and Icelandic government officials.
It marked the beginning of a flood of classified documents, including the April 2010 release of a video from a US military helicopter showing the killing of civilians in the Iraqi capital of Baghdad. Among the dozens killed were two Reuters journalists.
The helicopter gunsight video, with an audio track of a conversation between the fliers, made public for the first time a stark view of one bloody incident in the seven-year war in Iraq.
WikiLeaks by posting more than 75,000 classified documents in what it called "The Afghan War Logs" revealed how the US military had killed hundreds of civilians in unreported incidents.
WikiLeaks also posted nearly 400,000 classified military documents it called "The Iraq War Logs" which revealed that 66,000 civilians had been killed and the involvement of Iraqi security forces in the torture of prisoners of war.
In November 2010, it also posted the first 250,000 of more than 3 million leaked U.S. diplomatic cables from nearly 300 American consulates and embassies worldwide that span the years from 1966 to 2010.
They revealed that the US wanted to collect biographic and biometric information (iris scans, DNA samples and fingerprints) of key officials at the UN.
Manning was arrested by the U.S. military in May of 2010 and was eventually sentenced to 35 years in military prison charged with leaking the combat video posted on WikiLeaks as well as classified State Department documents by downloading those documents to a personal computer.
After the 2010 leaks, the U.S. government launched a criminal investigation into WikiLeaks' Australian founder Julian Assange.
In November 2010, Sweden issued a European arrest warrant for Assange over allegations of sexual misconduct, which he denied and said that the warrant was a pretext for a further extradition to the U.S. over his role in the publication of secret US military documents.
After losing his battle against extradition to Sweden, he breached bail and took refuge in the Embassy of Ecuador in London in June 2012. He was granted asylum by Ecuador in August 2012 on the grounds of political persecution and fears he might be extradited to the United States.
Following a series of disputes with Ecuadorian authorities, British police were invited into the embassy in April 2019 and arrested Assange accused of skipping bail.
The United States alleged that he conspired with Chelsea Manning to access classified information on Department of Defense computers.