CBI launches currency, gold exchange center
February 21, 2023 - 14:0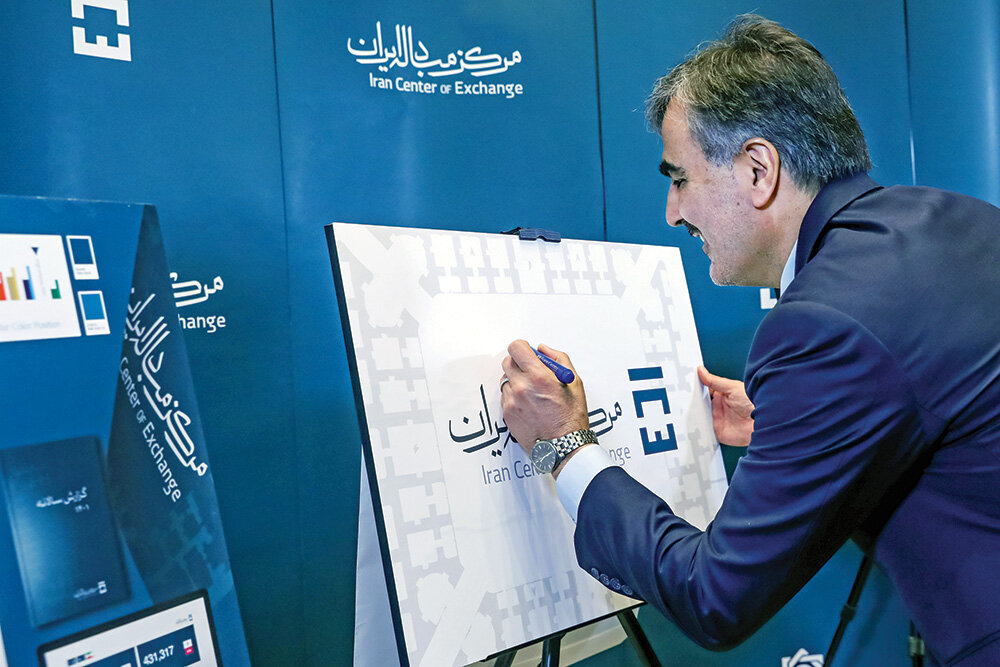 TEHRAN - The Central Bank of Iran (CBI)'s center for the exchange of currency and gold was officially launched on Tuesday in a ceremony attended by the bank's officials, the CBI portal reported.
As reported, CBI's currency and gold exchange center will have several trading halls for the exchange and supply of foreign currency and gold, however, in the first phase only two halls including the Services Currency Hall and the Remittance Hall will be opened and start operating.
Establishing exchange rate authority, increasing the volume of official transactions, and facilitating access to foreign currency and gold are among the most important goals of Iran's foreign currency and gold exchange center.
Bank Melli Iran plays a central role in the implementation of the new foreign exchange policy, Amir Hamouni, the project manager of the gold and currency exchange center, said at the opening ceremony.
"In the first stage, the work will begin with Bank Melli Iran, and later, exchange offices and other banks will also be connected to the system."
According to CBI, the foreign currency that is offered in this exchange will be provided through the exports of petrochemicals, copper, mining products, steel, oil products, bitumen, and other commodities.
Earlier on Monday, CBI Governor Mohammad-Reza Farzin announced that the center is opened with the aim of controlling market fluctuations and determining the rates based on the economic realities of the country.
"Unfortunately, the current rate in the market is not the rate expected and accepted by us in the central bank", the official lamented, adding that the rate that will be discovered and announced in this center will be the base rate and pricing reference in the market.
"During the recent months, the central bank has tried to provide enough foreign currency for all the real needs of the country, according to this, in the current year, the currency provided in the NIMA System (domestic Forex Management Integrated System) for importing all the goods needed by the country has risen 48 percent compared to last year", Farzin further stated.
Saying that in the current situation, the central bank will try to use all the past experiences in the field of currency, the CBI governor emphasized: "The use of past experiences is to minimize currency fluctuations, and God willing, we will see stability in the currency market."
EF/MA