Jask Oil Terminal guarantees continuous oil exports: official
February 28, 2023 - 16:37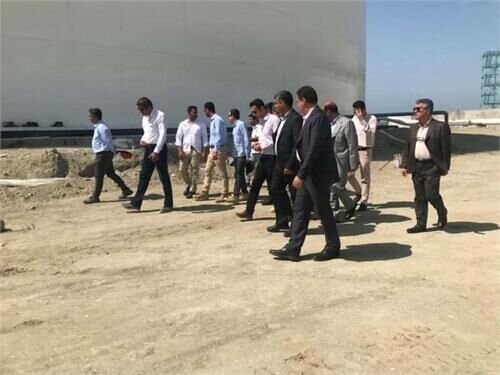 TEHRAN - The head of the Iran Oil Terminals Company (IOTC) has said that Jask Oil Terminal, as a national and strategic project under the management of IOTC in the Sea of Oman, guarantees the continuation of crude oil exports, decentralization in the field of oil exports, and increased bargaining power and job creation.
According to IOTC, Abbas Gharibi visited the Jask Oil Terminal along with a group of managers to check the status of the project.
During this visit, he said: "IOTC operates as a specialized and professional company in the fields of receiving, storing, measuring, exporting and importing crude oil, gas condensates, and marine services."
"This company, with its operational capacity, experience, and expertise of its professional staff, is able to carry out berthing and separation operations of huge oil tankers throughout the Persian Gulf and the Oman Sea in order to export Iran's crude oil and gas condensate based on the policies instructed by NIOC," the IOTC head stated:
Iran, due to its location in the strategic region of West Asia, has always been considered the highway of energy production and distribution in the world, he went on to say.
"The Ministry of Petroleum in the Oman Sea and Jask export terminal makes good use of this potential geopolitical capacity to export oil from the shortest route to deliver it to customers," Gharibi added.
EF/