IAEA chief says technical team to visit Tehran soon
March 6, 2023 - 21:1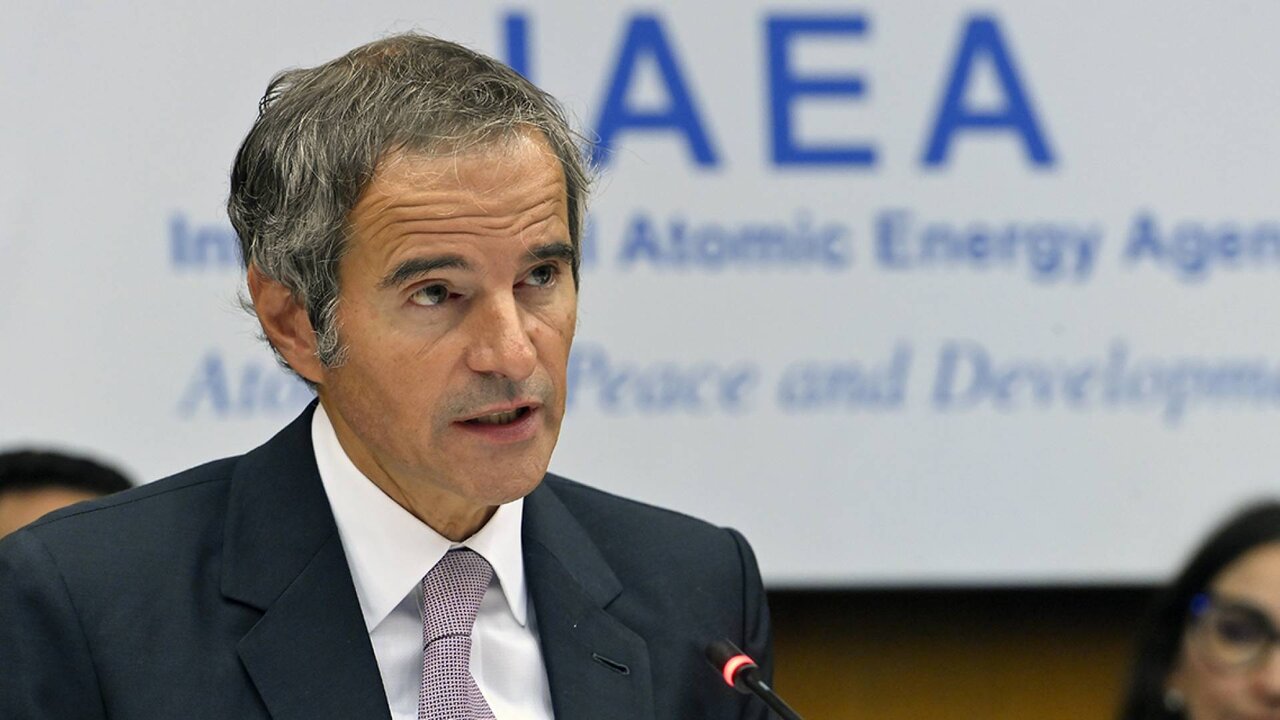 TEHRAN- The International Atomic Energy Agency's technical team will pay a visit to Iran to further investigate technical nuclear-related details, IAEA Director General Rafael Grossi said on Monday.
Addressing the IAEA Board of Governors meeting in Vienna, Grossi said the UN nuclear watchdog and Iran had established a consensus over the continuation of monitoring and verification.
The Board of Governors' quarterly meeting got underway as the Western governments' propaganda against Iran's purportedly higher uranium enrichment level was thwarted by Grossi's tour to Tehran on Friday and Saturday.
The board's meeting started on Monday and will go through Friday.
Based on the introductory statement on Iran's nuclear program at the meeting, Grossi noted that "following my discussions with Vice President Eslami in Tehran on Saturday, I note Iran's agreement to allow the Agency to proceed with further monitoring and verification measures indispensable to the Agency fulfilling its mission."
"Doing this will be crucial because it will enable the Agency to start creating a new baseline that will be required in the event that Iran resumes carrying out its nuclear-related obligations under the JCPOA," he added.
Grossi went on to say, "I now look forward to the follow-up technical discussions and to the prompt and full implementation of Iran's assurances and the Joint Statement between Vice President Eslami and myself. You will find this joint statement attached as an annex to my latest report on the NPT Safeguards Agreement with the Islamic Republic of Iran, which is before you."
He purportedly said, "In January, Iran implemented a significant change to the declared design information for the Fordow Fuel Enrichment Plant (FFEP) without informing the Agency in advance. This was contrary to Iran's obligations under its Safeguards Agreement. Following discussions between Iran and Agency officials, Iran has since confirmed that it will facilitate the further increase in the frequency and intensity of Agency verification activities at FFEP, as notified by the Agency."
"Also in January at the Fordow fuel enrichment plant, we found particles of high enriched uranium with enrichment levels well beyond the enrichment level declared by Iran. The Agency and Iran have initiated technical discussions to fully clarify this issue."
He concluded, "I welcome Iran's high-level assurances that it is willing to implement further appropriate verification and monitoring activities, and to cooperate with the Agency to resolve the outstanding safeguards issues, including those pertaining to the three undeclared locations in which the Agency found traces of uranium particles of anthropogenic origin. In the spirit of the joint statement, I look forward promptly to engaging in technical follow-up discussions with Iran, as we have agreed. There is important work ahead of us."