Iran issues serious warning against Israel's presence in Caucasus
March 8, 2023 - 20:42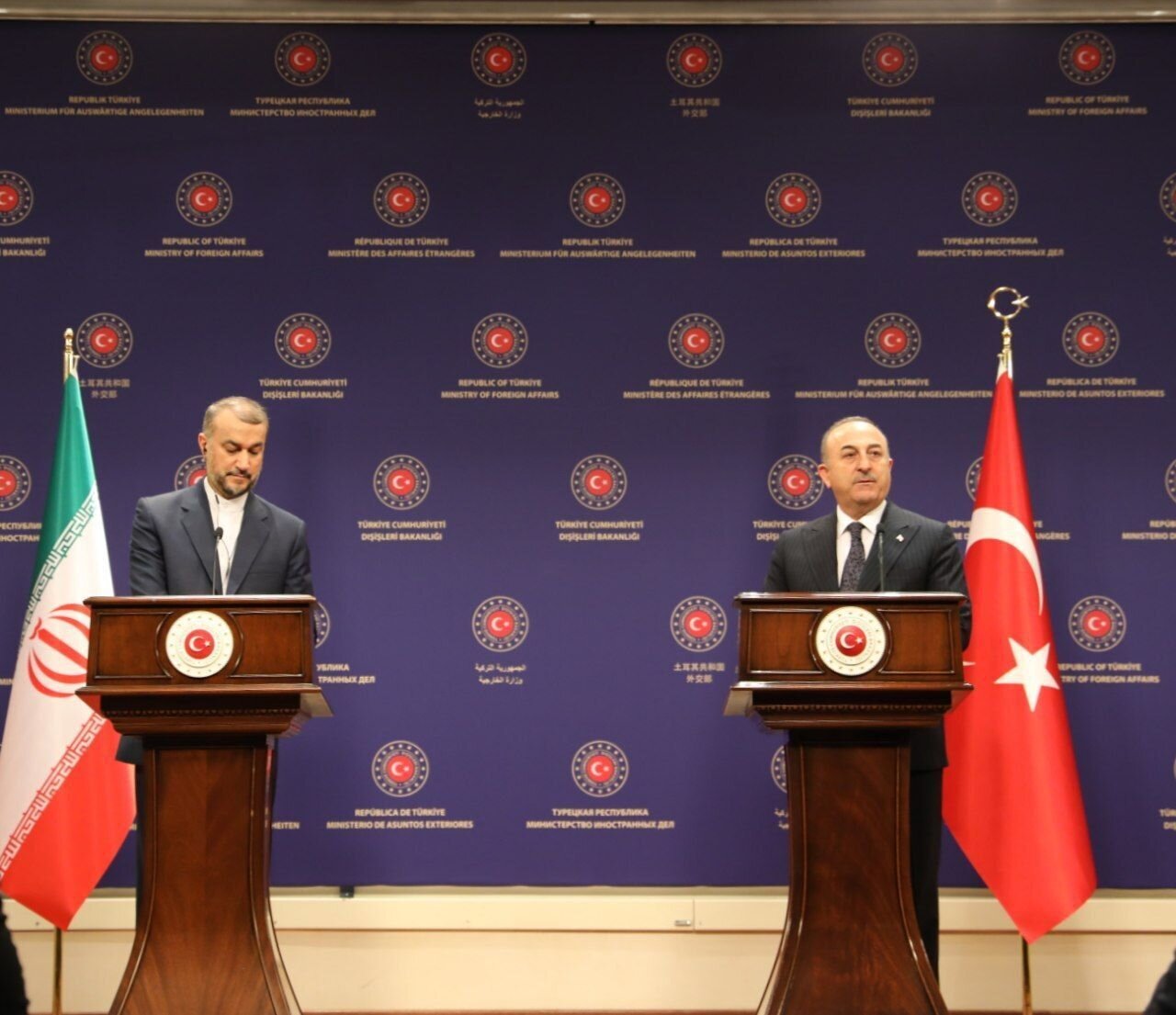 TEHRAN – Iranian Foreign Minister Hossein Amir Abdollahian warned on Wednesday that Iran considers presence of the Zionist regime in the Caucasus region as a "serious threat to regional peace and security," insisting that Israel must not be allowed to find a foothold in the region.
Speaking at a joint press conference with his Turkish counterpart Mevlut Cavusoglu in Ankara, Amir Abdollahian urged countries in the Caucasus region to act vigilantly in the face of Israel and don't provide an excuse for its presence in the region.
"Presence of Israel in the Caucasus is one of the important concerns, and Iran warns all sides to act vigilantly toward Israel and don't provide an excuse for presence of Israel in the Caucasus," the Iranian foreign minister insisted.
One of the causes of the crisis in the Caucasus region is that the Zionist regime has been present in the region and "we consider presence of Zionists in the region a serious threat against peace and stability in the region," the minister insisted.
"Wherever the Zionists have set foot in they have brought nothing except 'insecurity and creating crises'," Amir Abdollahian added.