Iran lambastes Israeli strikes on Syria amid devastating quake
March 10, 2023 - 21:45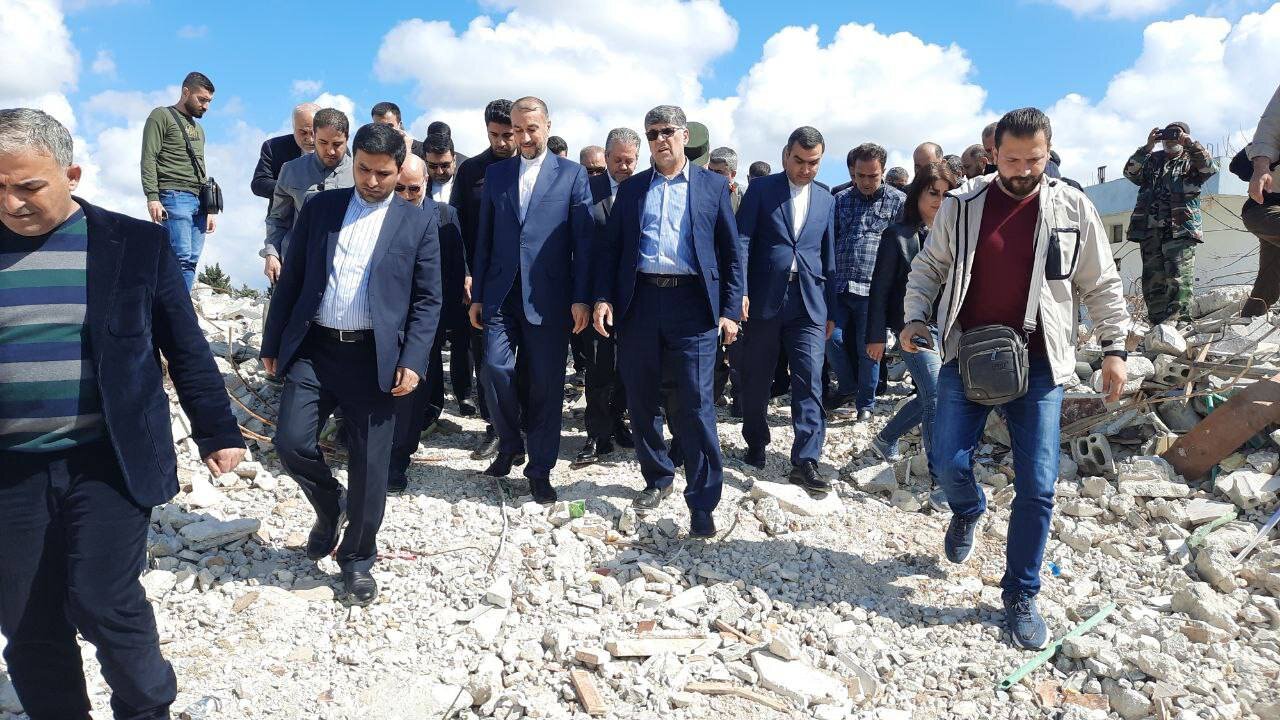 TEHRAN- Iranian Foreign Minister Hossein Amir Abdollahian on Thursday sharply criticized the Zionist regime's military operations against Syria as the Arab country is grappling Feb. 6 devastating earthquake.
The senior Iranian diplomat denounced Israel's ongoing assaults against Syria in a meeting with Syrian President Bashar al-Assad in Damascus.
Such moves are a frantic response to political events in Syria, the foreign minister remarked.
The most recent barbaric strike on Syria in the aftermath of the earthquake exposes the Zionist regime's belligerent and anti-human nature and represents the racist regime's fury over a shift in Syria's political equations, Amir Abdollahian pointed out.
The Iranian foreign minister further cautioned that the Israeli regime is aiming to divert attention away from the critical situation in the occupied Palestinian territory.
Amir Abdollahian also emphasized the need to improve relationship with Syria in a number of areas while expressing Iran's heartfelt sorrow for the earthquake's harm and deaths to the Syrian people.
Moreover, he emphasized Iran's steadfast and humane position on the need to lift the harsh sanctions that the U.S. and other Western countries have placed on Syria, asking for actions to bring international help to the earthquake-affected Syrian people.
Finally, he praised the recent improvement in ties between Syria and the Arab nations as a practical and encouraging step toward the unification of Islam.
Assad, for his part, thanked Iran for helping Syria recover from the the catastrophic earthquake.
He asserted that the Iranian foreign minister's visit to the areas of Syria affected by the earthquake demonstrated that Iran's assistance to Syrians goes beyond simple material help and also has significant spiritual components.
Assad further stated that Abdollahian's visit to Syria amid the fragile conditions of the regional events carries a "deep political meaning" as well.
The Syrian president emphasized the need to expand connections between Damascus and Iran, stating that such strategic partnerships will help regional stability and security.
Iran, Syria discuss strengthening economic ties
The foreign ministers of Iran and Syria spoke on how to improve business and commercial ties between their two nations.
Amir Abdollahian and his Syrian counterpart Faisal Mekdad met in Damascus on Thursday night to discuss enhancing bilateral trade and commercial ties.
They considered strategies for deeper cooperation in the areas of transportation industry, technical and engineering services, and increased commercial exchanges.
They also discussed preparations to hold a meeting of the Iran-Syria economic cooperation joint commission soon.