Iran sends 16th batch of humanitarian aid to quake-ravaged Syria
March 12, 2023 - 20:57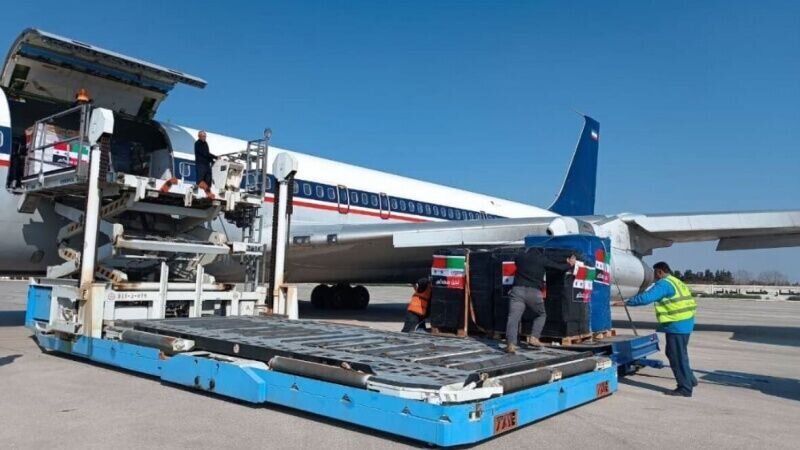 TEHRAN- After the terrible earthquakes that struck northern Syria and its neighbor Turkey last month, Iran deployed its 16th flight, delivering humanitarian assistance to Syria.
The devastating quake on February 6 in northern Syria and southern Turkey killed more than 52,000 people. The majority of the victims are from Turkey.
The most recent shipment of medical supplies, food, milk powder, and blankets, totaling 25 tons, was provided to Syrians who were impacted by the earthquakes.
Four days after it had resumed operations following a brief shutdown caused by an Israeli missile assault, help arrived at Aleppo International Airport.
The new shipment is Iran's 16th to Syria since the earthquakes, according to Salman Navvab Nouri, the Iranian Consul General in Aleppo.
He continued by saying that Iran had sent 447 tons of humanitarian aid to the earthquake-affected people in Syria, with 10 aircraft delivering them which have recently arrived in Aleppo, in the northwest of the country.
Following the earthquakes, Iran was one of the first nations to deliver tons of medical, food, and sanitary supplies to Turkey and Syria.
The Army, the Islamic Revolution Guards Corps (IRGC), and the Iranian Red Crescent Society all sent teams to assist with search and rescue efforts in the impacted areas.