Iranian FM inspects quake-stricken Adiyaman in Turkey
March 9, 2023 - 2:11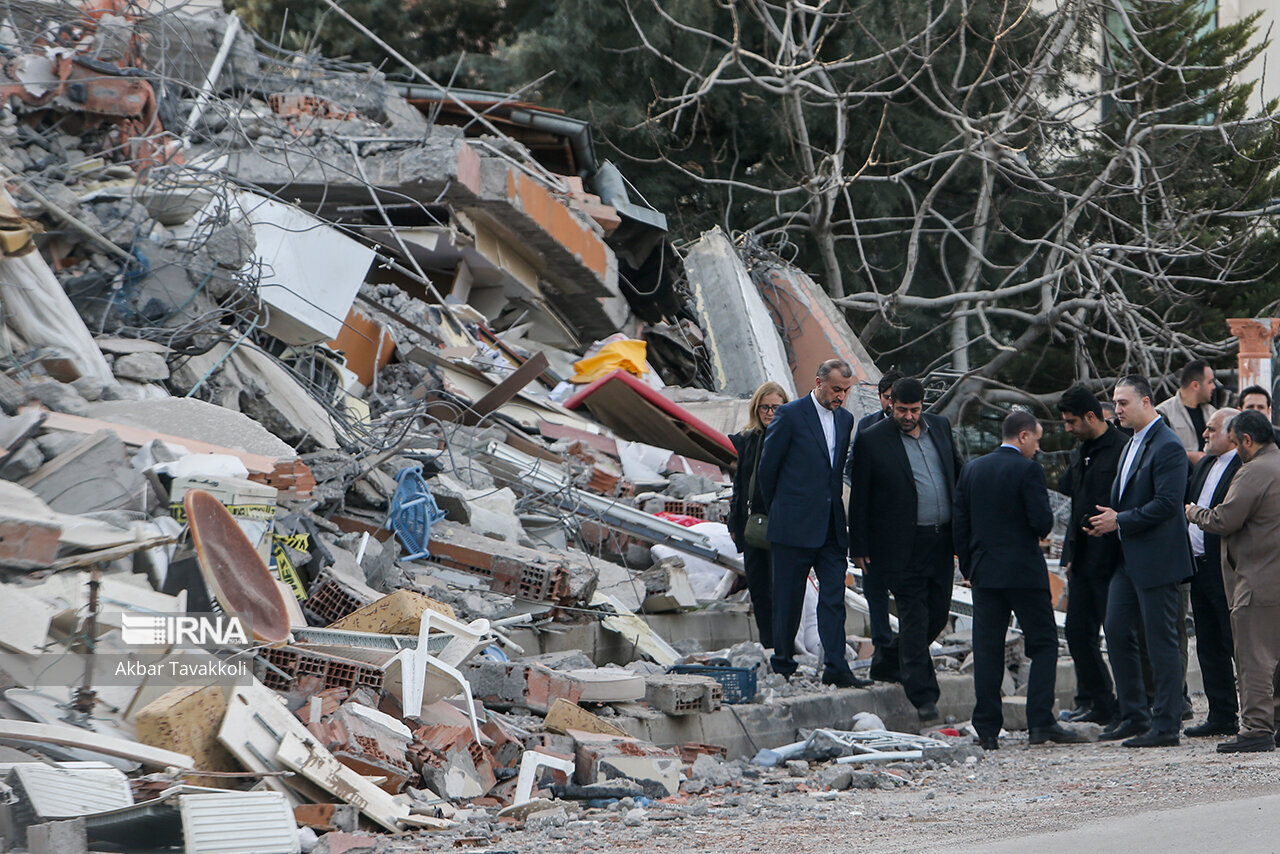 TEHRAN – Iranian Foreign Minister Hossein Amir Abdollahian on Wednesday inspected the Turkish city of Adiyaman that suffered great damages from a massive earthquake that hit southeastern Turkey on February 6.
Amir Abdollahian also visited the relief camps established for the citizens of the city by the Iranian Red Crescent Society (IRCS).
The minister was briefed about the facilities provided by the IRCS and held face-to-face talks with the quake-stricken citizens.
The Turkish government has announced that more than 6,000 people were killed in Adiyaman province.
Prior to vising Adiyaman, Amir Abdollahian held talks with his Turkish counterpart Mevlut Cavusoglu.
Foreign Minister Cavusoglu thanked Iran for rushing to the help of quake-stricken people in his country, saying Iran sent a 150-member research and rescue team who succeeded to save 11 people from under the rubble.
Iran also delivered humanitarian aid by 14 flights and established a great tent hospital in Adiyaman, the Turkish foreign minister said, adding Iran also delivered aid through land borders.
"We thank Iranian teams for their brotherly activities," the minister said.