Iran, Iraq plan to establish 3 joint industrial parks
March 17, 2023 - 12:45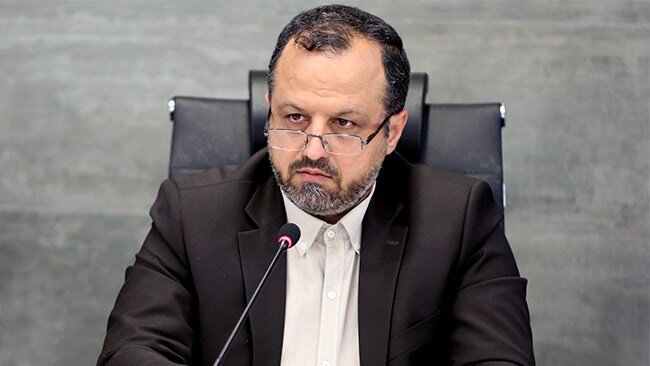 TEHRAN – Iranian Finance and Economic Affairs Minister Ehsan Khandouzi said the country plans to establish three joint industrial parks on the border with the Iraqi provinces of Maysan, Basra, and Wasi.
As reported by the portal of the Iran Chamber of Commerce, Industries, Mines, and Agriculture (ICCIMA), Khandouzi, who recently traveled to Iraq to co-chair the two countries' fifth Joint Economic Committee meeting, said the two sides have also reached an agreement to co-manufacture products with high added-value.
"In the recent trip to Iraq, we witnessed the serious will of the two countries to implement the projects that have been talked about for years," the minister said.
According to the official, the Shalamcheh-Basra railway is one of the projects that the two sides have agreed to complete soon.
Khandouzi further mentioned the exports of technical and engineering services as another subject that the two countries have discussed in the joint economic committee meeting and said: "During my stay in Iraq, I also held a meeting with Iranian businessmen active in the field of technical and engineering services and discussed their problems about which I talked to the Iraqi side."
Referring to the 20 percent growth in the volume of trade between Iran and Iraq over the last 11 months, Khandozi said: "The achievements and agreements reached in Iraq have created the hope that we will be able to break the record of increasing trade with this country in the upcoming year."
The fifth meeting of the Iran-Iraq joint economic committee kicked off on March 12 with the purpose of shoring up economic cooperation between the two countries.
On the sidelines of the meeting, Khandouzi met with Iraqi Minister of Trade Atheer Daoud Al-Ghurairy and discussed ways of expanding economic ties.
Speaking at the meeting, Khandouzi underlined the capacities of the two countries for developing trade and said: "The capacity of exchanges between Iran and Iraq is far beyond the numbers recorded in the joint trade between the two countries."
The Iran-Iraq Joint Economic Committee meeting was wrapped up on March 14.
EF/MA